Kaiterra is a rapidly growing technology company with a mission to improve the world's environment. We work hard everyday to help everyone monitor the air we breathe, and empowering people to take small, measurable steps to improving the quality of our environment.
Our smart air quality monitor, the Laser Egg, is sold in the Apple Stores and was recently selected as the Best Home Air Quality Monitor by Wirecutter. Our commercial grade monitor, the Sensedge, was awarded Innovative Product of the Year by the Sensors Expo. Kaiterra is also the official partner of the government of Gangnam District, Seoul, to help map the city's air and find the root cause of pollution.
Sure, ending air pollution is a pretty huge mission - one that we know sounds impossible to people, but we're okay with that, because we love a good challenge.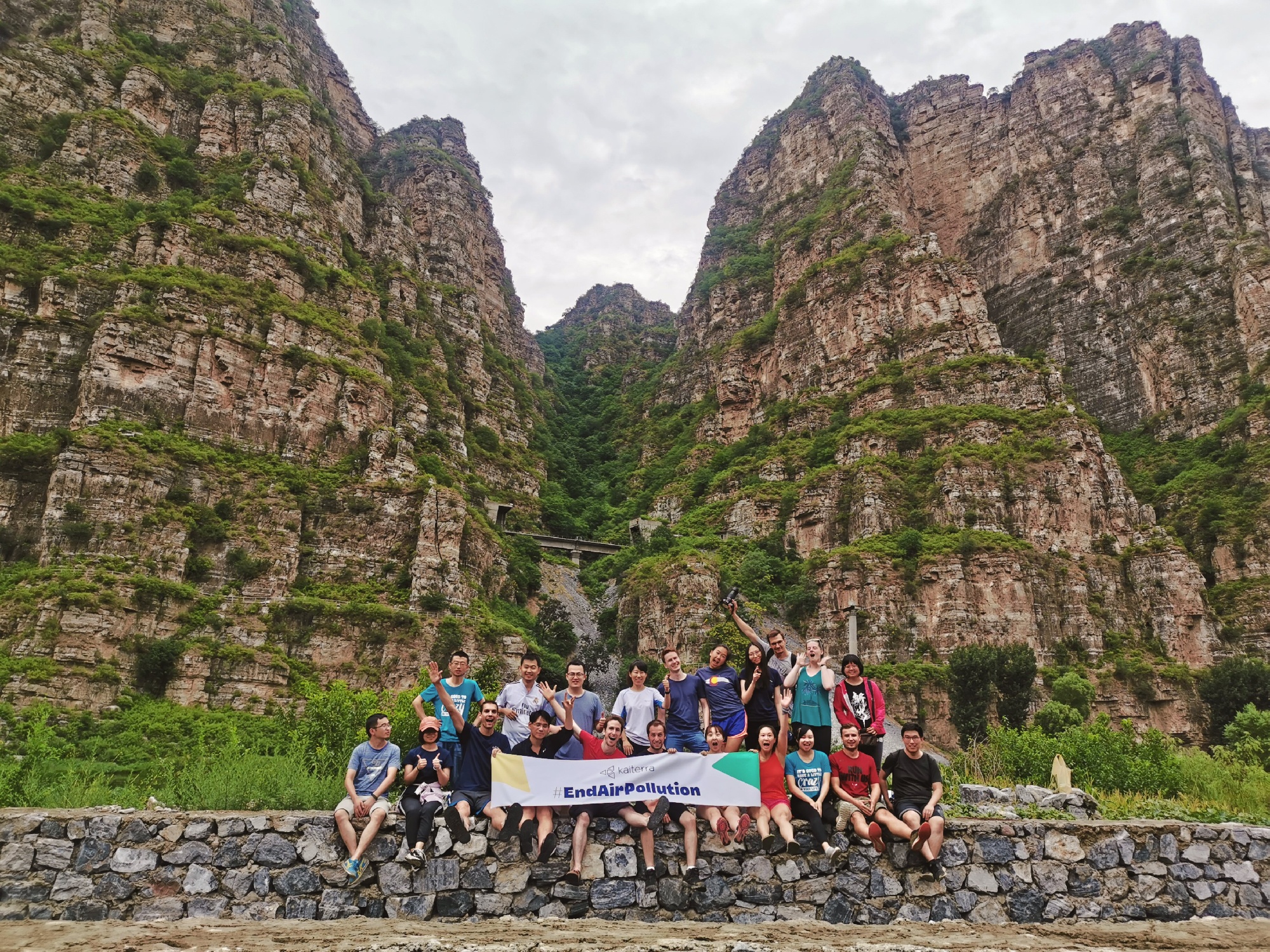 At Kaiterra, we dream big. Fail fast. And then start all over again until we get it right. We are looking for people that are bold enough to think that they can leave a mark on this world. That what they do matters and should matter. We are looking for the makers, thinkers and dreamers to the curious, inquisitive and hard working.
Sounds like you? Read on!
---
About the Position:
This position is based in Beijing, China.
In the role of Engineering Manager, you will be responsible for Kaiterra's hardware team and all product development. You will be a member of the leadership team and work closely with the CEO to develop a product strategy and create a vision for Kaiterra's future product line. You will take products from concept through R&D to mass production and lead a team of talented hardware engineers, embedded systems engineers, and testers.
You will be a fit for this role if you have experience in managing and building a team and want to leave your mark on the world by building products that will be used around the globe. You should be familiar with the entire process of bringing a product to market, including industrial design, structural design, PCB development, firmware development, testing, trial production, and mass production. You will lead and manage the product development process from concept to mass production and should have experience working with a factory to bring a product to market.
You will be fully accountable for creating all new products and bringing them to market on time, and without design flaws.
Our products are found in over 100 countries and are sold in the Apple Stores. Our enterprise products are installed in some of the world's most iconic buildings, including the Empire State Building, NFL and NBA stadiums, and even cruise ships sailing across oceans. The products that you build will make a measurable difference to the lives of many people, as well as to the planet.
We are a high tech startup in a rapidly growing industry that changes every day. You will need to embrace the unknown and rapidly understand industries that you have probably never worked with before. If you like a challenge and always find a way to win and succeed, you will probably be a great fit with our team.
Find out what you can achieve with Kaiterra by applying now.
Objectives & Career Progression:
Within 1 week of joining Kaiterra, you will have learned the product line and passed an initial test of industry & product knowledge. You will know all of the components used in our products and be able to assemble every product with a blindfold on (no joke…!)

Within 1 month, you will be holding regular 1:1s with your team members and have a good understanding of how best to operate as a team. You will be fully managing the team's workload and planning.

Within 2 months, you will have improved existing processes for development to optimize speed of development and quality of product. You will have established a strong working relationship with our manufacturing partners and will be able to handle the transition from R&D to production of new products.
Within 1 year, you will have expanded the team to support the forecasted sales growth and product development pipeline that we have. You will also have brought new projects that are currently in the concept phase to development.
Within 2 years, you will (fingers crossed!) be promoted and will be managing 100% of Kaiterra's technical team, including all software development, such as our cloud and mobile applications. You will be working with our engineers on all continents.
If this sounds like a challenge and the career progression you are interested in, read on for the details of this position.
Responsibilities:
Strategy
You will be a key member of the leadership team and participate in weekly, monthly and quarterly strategy meetings and retreats. You will need to gain a deep understanding of the market, our client needs, and of a complex industry (how buildings work). Your strategic insights will play a defining role in the company's direction, and deciding how Kaiterra grows and develops. Your voice will be heard.
Team Leadership & Management
You will be responsible for the hardware team (and in the future, hopefully the cloud software team) and will be accountable for the entire team's performance. We have a team of great, intelligent people who will require a competent leader that sets a clear vision and clear goals, then helps them excel in their roles. Your responsibilities will include hiring, coaching, training, and if necessary, replacing staff. You will run the team on SCRUM or a similar process to ensure speed and accountability.
Business Model Development
You work with distributors/partners to understand their businesses, and how our products can fit into their business models. You learn what the local market looks like in these countries and what adjustments Kaiterra may need to make to our products or sales strategies.
Research & Development
You take the ideas defined in our strategic meetings and turn them into concept products that can be built. You lead the team to build products, and work with our manufacturing partners to bring them to trial production, after which they are handed over to our production team. You will work with the hardware and manufacturing teams to ensure chosen components can be sourced, designs are not too hard/risky to implement, and that our products satisfy the customer's true needs.
Testing & Data Analysis
You create test plans that our testing engineer can follow. You also dive through the data from our new product tests to ensure that our sensors are accurate and performing as expected. You will spend time with lots of CSV files and need to compare accuracy, look at scatter plots of data, etc. You do not need to be a data scientist, but should feel very comfortable with the scientific method, data analysis, and drawing conclusions.
Customer Feedback
You spend time browsing through our customer service platform understanding the challenges that customers are facing, and working on improvements. You are the second line of support for our VIP clients when they encounter problems that we have not run into before. You will collect problems, turn them into tasks on the engineering team's backlog, and make sure that all product-related issues are addressed, and all bugs fixed. You will optimize testing procedures and dig deep to find the root causes. You are always delivering what customers want.
Minimum Job Requirements:
Fluent English & Chinese. The hardware team is mostly Chinese speaking, but leadership uses English as the working language. The software team is fully English speaking and all product documentation is written in English. Our manufacturing team and partners are Chinese speaking, though all emails are in English.
Culturally fluent in Chinese and Western cultures.
Experience building and managing a team (size of team does not matter)
Extremely self organized.
Experience with the entire R&D process up to manufacturing (if you do not have this experience but can persuade us otherwise, please do try, there may be flexibility here).
You will be a great member of the Kaiterra family if you are also:
Not afraid to take challenges and try different things
Driven, persistent, and fun-loving
Passionate about learning
Taking ownership of problem-solving and delivering outcomes
Mission-driven and want to make a real impact on our environment
How to Apply?
Please send your resume to careers@kaiterra.com.
Please also send a cover letter highlighting your qualifications and reasons for your interest in this position.
We're looking forward to working with you!