Kaiterra is a rapidly growing technology company with a mission to rid the world of air pollution. We work hard everyday to help everyone monitor the air we breathe, and empowering people to take small, measurable steps to improving the quality of our air.
Our smart air quality monitor, the Laser Egg, is sold in the Apple Stores and was recently selected as the Best Home Air Quality Monitor by Wirecutter. Our commercial grade monitor, the Sensedge, was awarded Innovative Product of the Year by the Sensors Expo. Kaiterra is also the official partner of the government of Gangnam District, Seoul, to help mapping the city's air and find the root cause of pollution.
Sure, ending air pollution is a pretty huge mission - one that we know sounds impossible to people, but we're okay with that, because we love a good challenge.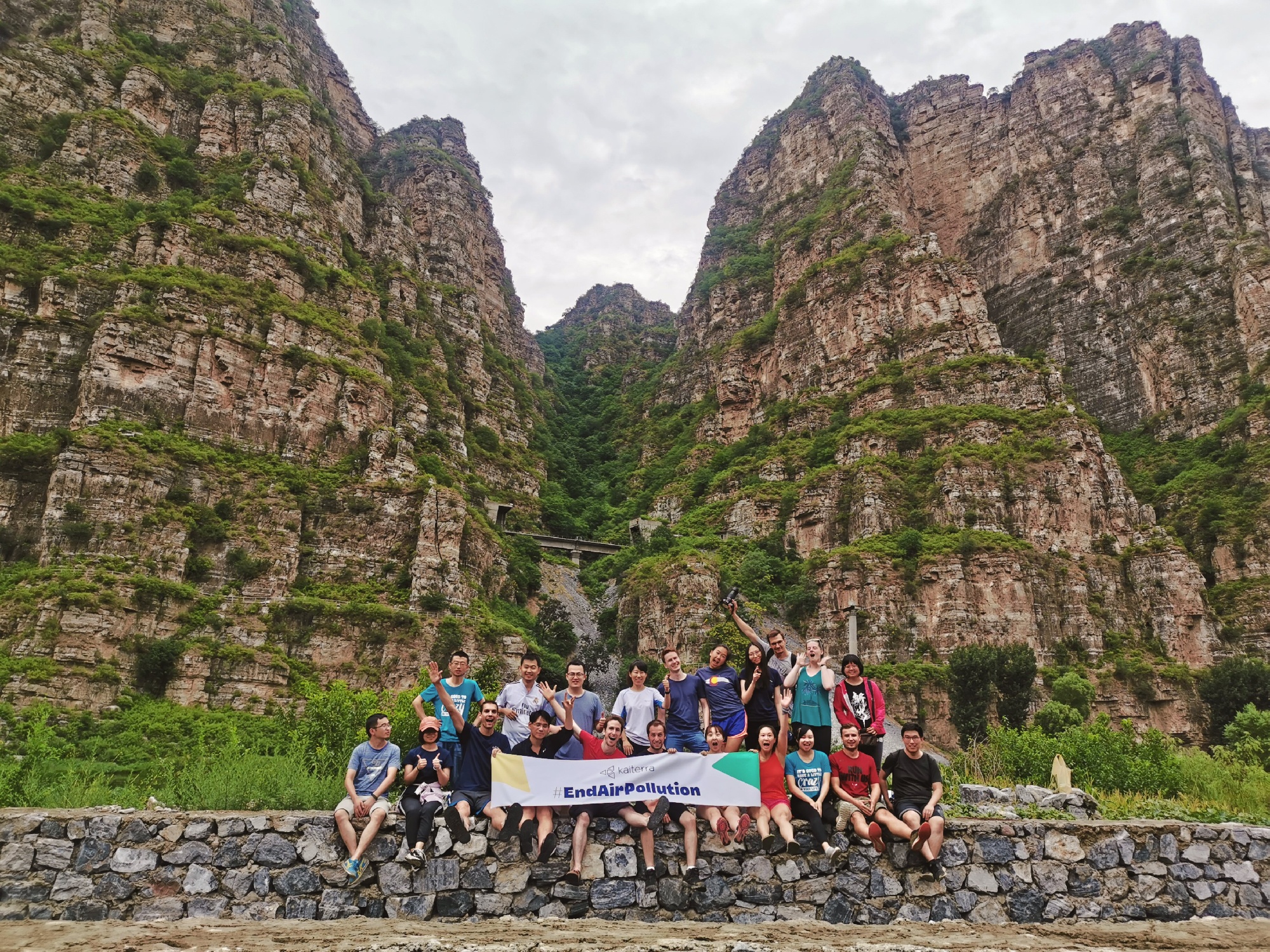 At Kaiterra, we dream big. Fail fast. And then start all over again until we get it right. We are looking for people that are bold enough to think that they can leave a mark on this world. That what they do matters and should matter. We are looking for the makers, thinkers and dreamers to the curious, inquisitive and hard working.
Sounds like you? Read on!
---
About the Position:
In the role of Enterprise Business Development, you will be responsible for growing our Enterprise sales and developing long-term relationships with our customers around the globe. The role is full-time and remote-based, preferably in the EST-PST timezone.
You will be a fit for this role if you are an experienced sales professional with a strong appetite to learn and work at both a strategic level and also on the frontlines, consistently hitting sales targets. Your role will cover both inbound sales leads as well as outbound sales for large global accounts, and will put you in a position to grow, and potentially lead our sales team. We are looking for someone with the potential and the motivation to lead.
You will be responsible for calling and emailing prospective customers, which include both end-users of our products as well as distributors. You will work with them to understand their needs, and through a consultative process help them, and close the deal. You will be accountable for achieving Kaiterra's global sales targets in the segment of the market you manage.
To be successful in this role, you need to be a quick learner, have a highly competitive attitude, and want to learn a lot in a short period of time. You need to be good with numbers and able to think strategically. You should have excellent communication skills (written and oral) and an ability to take feedback and learn quickly.
We are a high tech startup in a rapidly growing industry that changes every day. You will need to embrace the unknown and rapidly understand complex technical concepts. You will proactively and swiftly become an expert in industry knowledge.
Find out what you can achieve with Kaiterra by applying now.
Objectives & Career Progression:
Within 1 week of joining Kaiterra, you will have learned the product line and passed an initial test of industry knowledge.
Within 2 months, you will achieve 50% of targets, and within 4 months consistently make revenue targets.
Within 6 months, you will have targeted and connected with 10 key players in the industry that can help you smash your sales targets with long term partnerships.
Within 1 year, you will have helped double Kaiterra's Enterprise sales and will be taking the lead on planning for 2021. You will have (hopefully!) smashed your sales targets, showed great strategy and mastery of the sales process, and you will be promoted to lead the sales team.
Within 2 years, you will have grown Kaiterra's Enterprise sales team to ten members, selling on all continents.
If this sounds like a challenge and the career progression you are interested in, read on for the details of this position.
Responsibilities:
Strategy
You work with your team lead to take Kaiterra's sales targets and use a data-based approach to translate them into actionable milestones according to which you can handle inbound leads, and generate outbound leads, if necessary.
Lead Generation
You search for new leads according to the strategic plan you have developed with your team lead. You communicate via email and phone with new leads and existing partners to ensure that your sales targets and relevant metrics are met. You are also in constant contact with marketing to improve inbound lead generation.
Business Model Development
You work with distributors/partners to understand their businesses, and how our products can fit into their business models. You learn what the local market looks like in these countries and what adjustments Kaiterra may need to make to our products or sales strategies.
Consultative Sales
Our customers include some of the world's most respected companies and brands. They come to us for solutions to complex problems in their environment, not just to buy a product. You will work with them to understand their needs and motivations, and guide them through a process to help them.
Partnership & customisation assessment
A lot of our larger customers are looking for customised solutions. They may require new products, or require modifications to our existing products to better suit their needs. You will have to understand the technical needs of the clients as well as what Kaiterra can do, from an engineering perspective, and help lead our clients to a final solution. You do not need to be an engineer, but you will need to jump into the deep end and learn the relevant knowledge when necessary. You will work directly with the engineering and strategic teams to assess feasibility and alignment with Kaiterra's direction for these big ticket deals.
Closing Deals
You work with your team lead on legal agreements and distributor contracts, logistics to ensure products are received, and finance to ensure that payment is received.
Minimum Job Requirements:
Fast learner
Extremely self motivated
Proven track record in sales environment
Impeccable customer service skills
Excellent interpersonal communication skills, both verbal and written
Sales-driven, results-driven, and target-driven attitude
Aptitude for persuasion and negotiation
Expert in time management
High degree of self organization
Native English
Preferred Job Requirements:
Experience with a CRM platform (i.e. SalesForce / Hubspot)
Bachelor's degree preferred but not required, relevant experience is sufficient
Strong interest in all things tech
Entrepreneurial and management experience a big plus
Experience in HVAC, architecture, design or engineering industries
You will be a great member of the Kaiterra family if you are also:
Not afraid to take challenges and try different things
Driven, persistent, and fun-loving
Passionate about learning
Taking ownership of problem-solving and delivering outcomes
Mission-driven and want to make a real impact on our environment
How to Apply?
Please send your resume to careers@kaiterra.com.
Please also send a cover letter highlighting your qualifications and reasons for your interest in this position.
We're looking forward to working with you!