Kaiterra is a rapidly growing technology company with a mission to rid the world of air pollution. We work hard everyday to help everyone monitor the air we breathe, and empowering people to take small, measurable steps to improving the quality of our air.
Our smart air quality monitor, the Laser Egg, is sold in the Apple Stores and was recently been selected as the Best Home Air Quality Monitor by Wirecutter. Our commercial grade monitor, the Sensedge, was awarded Innovative Product of the Year by the Sensors Expo. Kaiterra is also the official partner with the government of Gangnam District, Seoul, to help mapping the city's air and find the root cause.
Sure, ending air pollution is a pretty huge mission - one that we know sounds impossible to people, but we're okay with that, because we love a good challenge.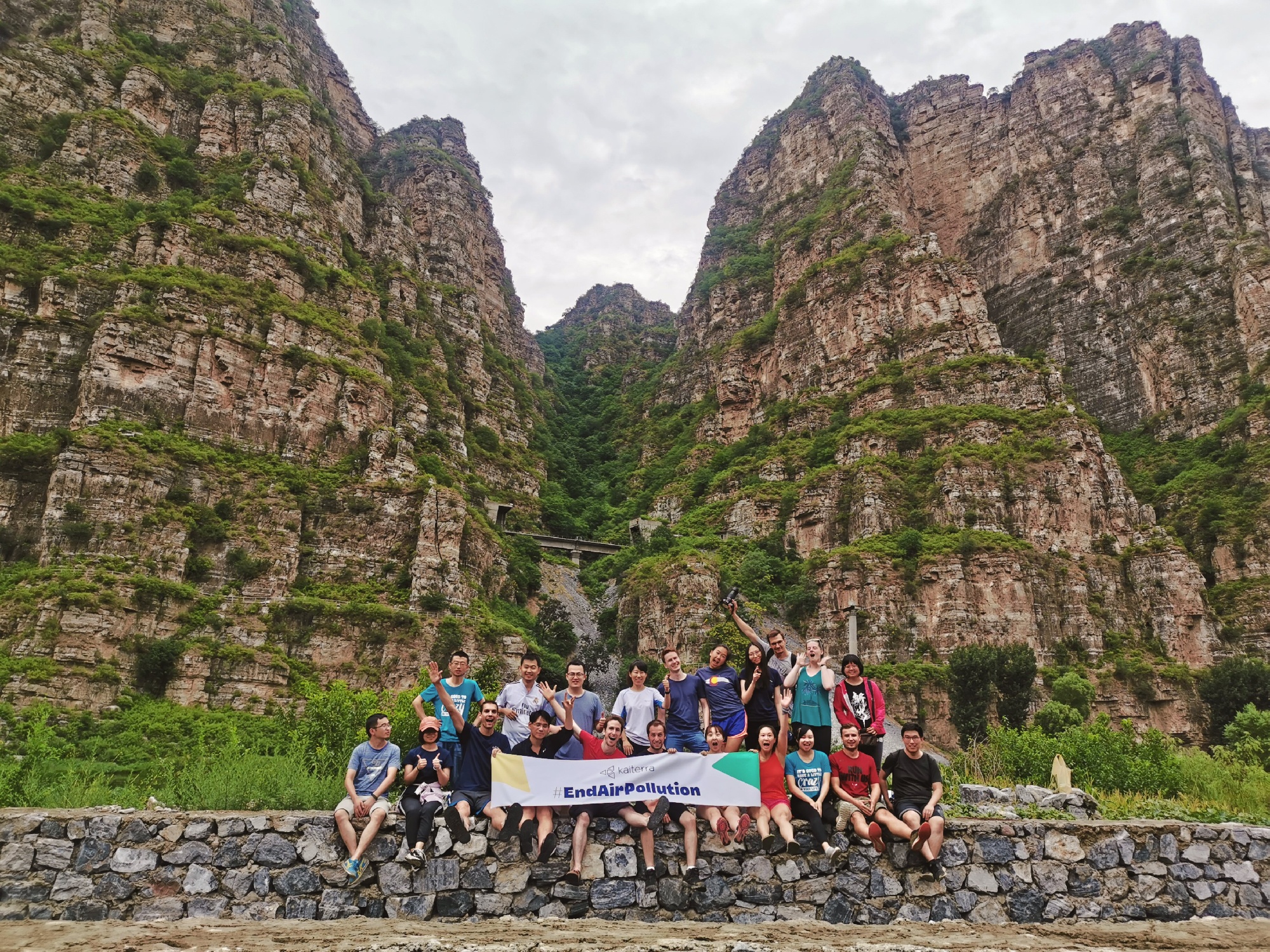 At Kaiterra, we dream big. Fail fast. And then start all over again until we get it right. We are looking for people that are bold enough to think that they can leave a mark on this world. That what they do matters and should matter. We are looking for the makers, thinkers and dreamers to the curious, inquisitive and hard working.
Sounds like you? Read on!
---
About the Position:
In the role of Global Distribution Sales Rep, you will be responsible for managing and growing our distribution around the globe for the Home line. This position is based in Beijing, but remote applications in other locations around the world will be considered.
You will be a fit for this role if you are a young professional with a strong appetite to learn and dive deep into global business and trade. You must be driven, want to take on a challenge and to be involved in strategic thinking, and understand the guts of how to generate revenue in a business.
The role will involve finding suitable distribution leads (primarily by searching online), and reaching out to them. You will be part of the sales team, and be accountable for achieving Kaiterra's global sales targets in the segment of the market you manage.
You will need to quickly learn and deeply understand the many markets we operate in, and gain a thorough understanding of our partners' & distributors' businesses.
To be successful in this role, you need to be a quick learner, have a competitive attitude, and want to learn a lot in a short period of time. You need to be good with numbers, an excellent communicator with impeccable English, and be great at receiving feedback.
Find out what you can achieve with Kaiterra by applying now.
Objectives & Career Progression:
Within 1 week of joining Kaiterra, you will have learned the product line and started conducting analysis and meetings with our current distributors.
Within 2 months, you will achieve 50% of targets, and within 4 months consistently make revenue targets.
Within 6 months, you will have developed a network of new distribution channels around the globe.
Within 9 months, you will be managing Kaiterra's sales through Apple retail channels globally.
Within 1 year, you will have tripled Kaiterra's Home line distributor sales, and will be working on expanding our retail presence through several of the world's leading retailers.
Within 2 years, you will be managing a small team to handle account management and development of our global Home line business.
If this sounds like the career progression you are interested in, read on for the details of this position.
Responsibilities:
Strategy
You work with your team lead to take Kaiterra's sales targets and use a data-based approach to translate them into actionable milestones according to which you can generate leads.
Lead Generation
You search for new leads according to the strategic plan you have developed with your team lead. You communicate via email and phone with new leads and existing partners to ensure that your sales targets and relevant metrics are met.

Business Model Development
You work with distributors/partners to understand their businesses, and how our products can fit into their business models. You learn what the local market looks like in these countries and what adjustments Kaiterra may need to make to our products or sales strategies.
Marketing
You work closely with the global marketing team to ensure that materials are up to date and suited for the markets we operate in.
Closing Deals
You work with your team lead on legal agreements and distributor contracts, logistics to ensure products are received, and finance to ensure that payment is received.
Minimum Job Requirements:
You are highly motivated and self-driven
You think strategically and analyze data to come to decisions.
You have an ability to quickly learn complex technical information and apply the knowledge strategically
You have a high IQ & EQ. You demonstrate excellent communication (written and verbal) and interpersonal skills
You have impeccable customer service skills
You have excellent time management skills
You are aware of your strengths and weaknesses and have a record of self-improvement
Preferred Job Requirements:
Experience with a CRM platform
Proven track record in sales environment
You will be a great member of the Kaiterra family if you are also:
Not afraid to take challenges and try different things
Driven, persistent, and fun-loving
Passionate about learning
Taking ownership of problem-solving and delivering outcomes
Mission-driven and want to make a real impact on our environment
What you will learn on the job:
You will learn everything needed to successfully build and develop distribution around the globe, selling products to partners. You will deeply understand Kaiterra's business model and learn to read basic finances, as well as understand the business models of our distributors. You'll learn to identify good sales channels, calculate the business model needed to work with them, enter into negotiations and contracts, and ultimately work with production and logistics to ensure they receive products on time.

You will work directly with production, sales, logistics and finance, gaining a deep understanding of the core revenue generating engine at a global company.

You will learn how to read contracts when working with distributors, and ensure that Kaiterra is well protected (with a second set of legal eyes, of course) and in a fair agreement.

You will gain an understanding of the logistics process as products are manufactured and shipped around the globe, using a variety of trade and shipping terms.

You will work directly with Apple to manage our sales in the Apple Stores, and expand retail distribution with them.

You will experience an open, friendly, diverse working environment with co-workers from all over the world.

How to Apply?
Please send your resume to careers@kaiterra.com.
Please also send a cover letter highlighting your qualifications and reasons for your interest in this position.
We're looking forward to working with you!