Kaiterra is a rapidly growing technology company with a mission to rid the world of air pollution. We work hard everyday to help everyone monitor the air we breathe, and empowering people to take small, measurable steps to improving the quality of our air.
Our smart air quality monitor, the Laser Egg, is sold in the Apple Stores and was recently been selected as the Best Home Air Quality Monitor by Wirecutter. Our commercial grade monitor, the Sensedge, was awarded Innovative Product of the Year by the Sensors Expo. Kaiterra is also the official partner with the government of Gangnam District, Seoul, to help mapping the city's air and find the root cause.
Sure, ending air pollution is a pretty huge mission - one that we know sounds impossible to people, but we're okay with that, because we love a good challenge.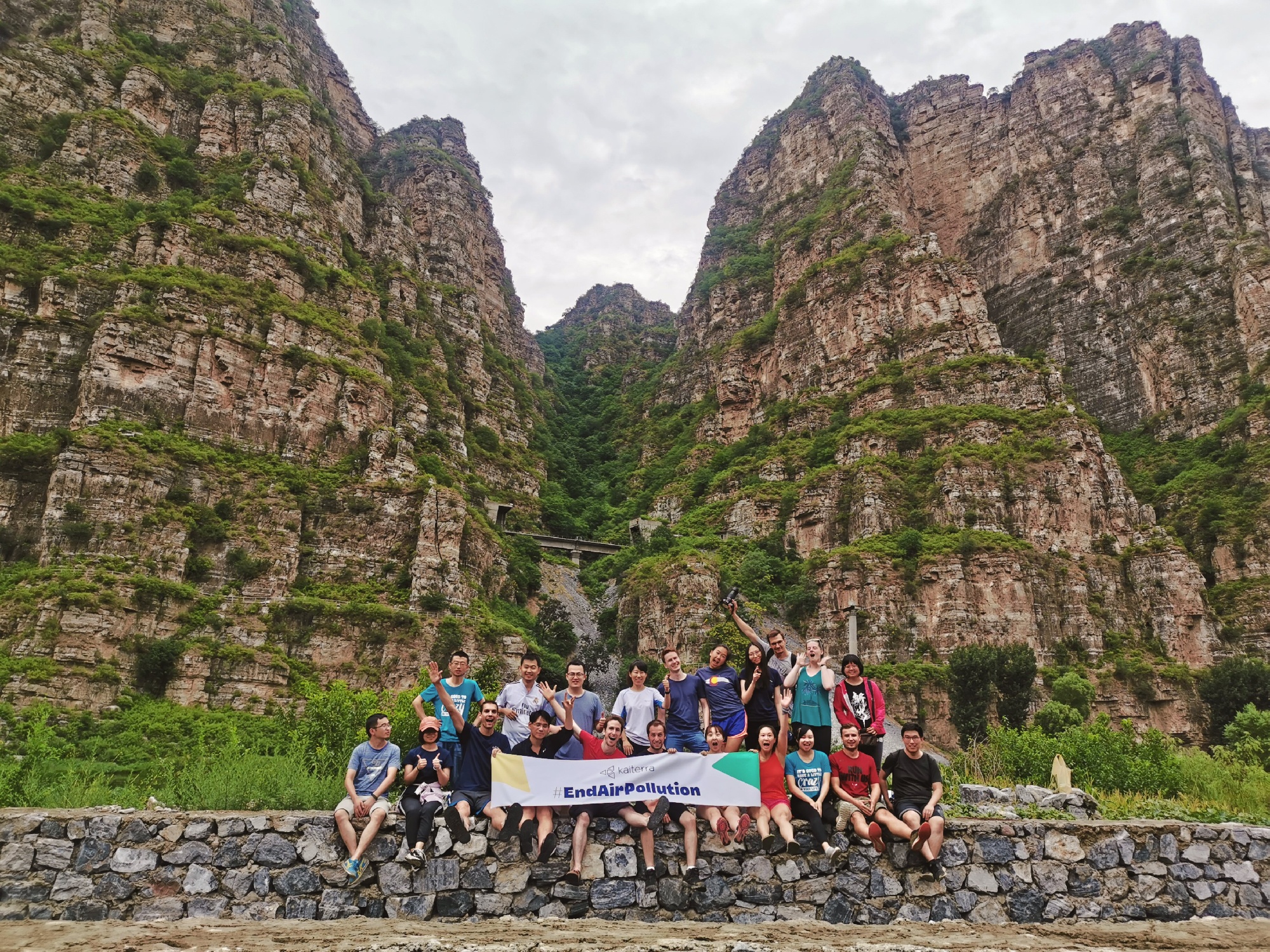 At Kaiterra, we dream big. Fail fast. And then start all over again until we get it right. We are looking for people that are bold enough to think that they can leave a mark on this world. That what they do matters and should matter. We are looking for the makers, thinkers and dreamers to the curious, inquisitive and hard working.
Sounds like you? Read on!
---
About the Position:
We're looking for a high-performing product marketing specialist with experience in planning, managing, and executing various types of product marketing projects. The role is full-time and remote-based, preferably in the EST-PST timezone.
Working closely with the marketing team lead, you will be responsible for creating and coordinating product marketing materials from concept to completion. You will also be assisting in content marketing, social media marketing, newsletter, etc. to help promote Kaiterra's products and services, as well as the brand.
As the product marketing specialist, your work is key to the success of Kaiterra products in the market. You will be the silent hero in the entire process from driving product launches to winning customer success stories.
The role requires excellent writing and communication skills and a high level of project management skills. You will have to be independent and self-driven to push projects forward, and a good team player that can coordinate between departments and manage third parties. You will report to Kaiterra Marketing Lead.
Find out what you can achieve with Kaiterra by applying now.
Objectives & Career Progression:
The role is best for those who have some marketing experience but would really like to step up their game and take ownership. You will keep sharpening your marketing skills with hands-on experience in product and inbound marketing, and at the same time get a chance to lead marketing projects from concept development to launch to after sales, and truly understand the strategic role marketing plays in a business.
As a fast growing company, Kaiterra provides opportunities and new challenges for you to grow and learn everyday. You will work with colleagues across the world, have the flexibility to work remotely, and have the opportunity to contribute to our planet by devoting your career into a good cause.
Within 1 week of joining Kaiterra, you will have learned the product line, the tools we use, the people in each function that you will be collaborating with, and passed an initial test of industry knowledge.
Within 3 months, you will be deeply involved in Kaiterra's product marketing projects and leading at least one of the key projects we are working on at the time, responsible for driving the project(s) forward and accountable for the outcomes.
Within 1 year, you will have shown excellence in the projects you lead and execute, and will be in charge of all product marketing projects with minimal guidance. You will have expanded your scope of work to other product marketing initiatives including e-commerce and customer experience, and will be playing a critical role in planning marketing strategy for the coming year.
Within 2 years, you will be leading the product marketing strategy at Kaiterra and managing a small team.
If this sounds like a challenge and the career progression you are interested in, read on for the details of this position.
Responsibilities:
60% Product Marketing
Plan and manage product marketing projects in different phrases, including concept and design, production, product launch, pre- and after sales support, and distributor support
Create and coordinate the delivery of product marketing materials and brand assets, including product imagery, videos, product documentation, prints materials, and online content and assets
Regularly update product marketing materials and brand assets based on new product releases, technology updates, sales requests, and customer feedback
Solicit and analyze customer feedback and report to the leadership team on a regular basis, identify areas for improvement and optimize product marketing effectiveness
Work and coordinate with in house designer, regional marketing team, as well as freelancers and third parties to ensure the success of marketing projects
Collaborate with translators and CX manager to drive multilingual support & localization of content and assets
30% Inbound Content Marketing
Create blog posts that promote Kaiterra's products and services and build Kaiterra's leadership in air quality monitoring
Develop social media content calendar and manage monthly newsletters to increase our brand awareness and keep our customers engaged
10% Marketing Support
Support seasonal sales campaigns during Black Friday and other main holiday seasons, and support marketing events such as expos, webinars, etc.
Other ad hoc marketing projects aligned with the overall goals of the marketing team
Job Requirements:
Fast learner
Independent and self-driven
Native English speaker
Excellent writing and communication skills
Strong track record of project management experiences
Hands on experience in product marketing related fields
Preferred Job Requirements:
Bachelor's degree
Strong interest in all things tech
Experience with creative or design projects
You will be a great member of the Kaiterra family if you are also:
Not afraid to take challenges and try different things
Driven, persistent, and fun-loving
Passionate about learning
Taking ownership of problem-solving and delivering outcomes
Mission-driven and want to make a real impact on our environment
How to Apply?
Please send your resume to careers@kaiterra.com.
Please also send a cover letter highlighting your qualifications and reasons for your interest in this position.
We're looking forward to working with you!