Stay in the loop
Air quality insights and best practices delivered to your inbox every month.
Newsletter
At Kaiterra, we are on a mission to end air pollution. Through air quality monitoring, we are empowering people to take small, measurable steps to improve the quality of their air and, in turn, our environment.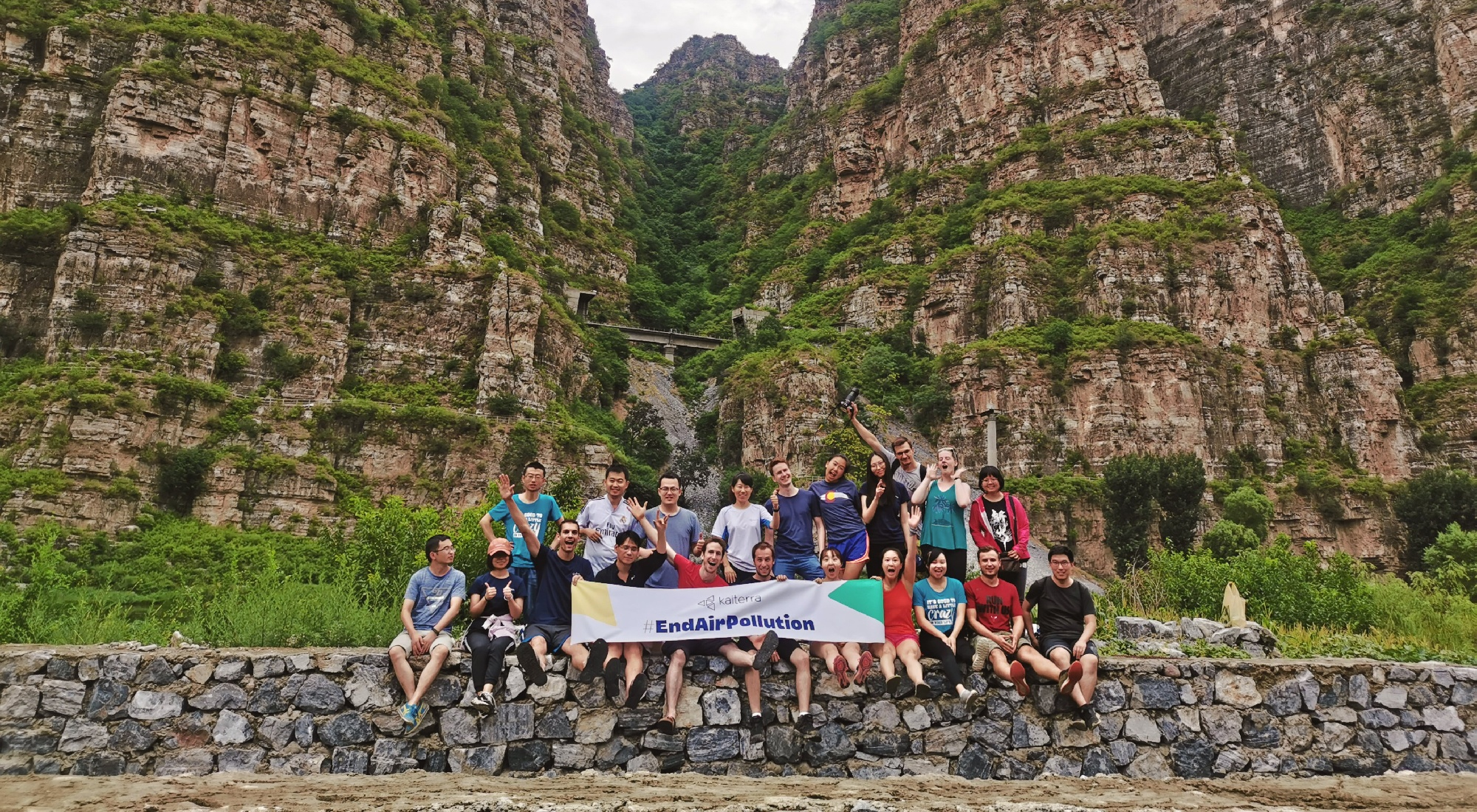 We dream big, fail fast, and then start all over again until we get it right.
We are looking for people that are bold enough to think that they can leave a mark on this world.
Sounds like you? Read on!
---
Position Overview:
As a Business Development Representative, you will be the face of the company, a potential client's first real point of contact at Kaiterra and a representative of the support they can expect to receive throughout the buying process and beyond.
Our clients include some of the world's most respected companies and brands. They come to us for solutions to complex problems in their environments, not just to buy products. You will work with them to understand their needs and motivations, and guide them through a process to help them.
Self motivation and keen interest in both business and technology are key to your success. Experience is not necessary, but the ability to work independently and openness to training, feedback, and coaching are essential.
This is a full-time remote position, preferably in the EST-PST time zones.
Responsibilities:
Presales Support
You will educate prospective clients about our industry, hardware, and platform, fielding questions about and offering insights on topics including air quality, sensor technology, IoT, building automation systems, and more. You will need to become as comfortable discussing the harmful effects of elevated carbon dioxide levels in the workplace as you are explaining how a metal oxide semiconductor sensor produces a measurement of total volatile organic compounds.
Lead Qualification
Using your deep understanding of our products and our typical customers' pain points, you will research and speak with prospective clients to determine whether our products are a good fit and to uncover their potential value to our business. Your ability to quickly and accurately evaluate incoming leads and determine whether and how they will progress through the sales funnel will directly translate to improved operating efficiency within your team.
Closing Deals
You will provide the sales team with the necessary support to win deals with major clients while independently undertaking the entirety of the sales process for your own set of leads. You will persuade interested parties to trial and purchase our products, negotiate pricing and, where applicable, contract terms, and coordinate commercial, financial, legal, and logistical matters. You will need to quickly gain a solid understanding of different business concepts and functions and the ability to communicate productively with a variety of stakeholders.
Timeline:
Within 1 month of joining Kaiterra, you will be comfortable working with all of the tools we use internally and have gained a comprehensive understanding of our products and our value to our clients.
Within 3 months, you will have been involved in multiple high-value deals and become capable of performing your job effectively with minimal supervision.
Within 6 months, you will have become an expert in our industry and have used your knowledge to independently generate over $100,000 in new business.
Within 9 months, you will be able to train new inbound sales representatives on the best practices that you have discovered in your pursuit of continuous improvement.
Within 1 year, you will be promoted to a more senior role within the company.
Within 3 years, you will be managing a high value market and your own team, pursuing an advanced degree, or maybe both.
Minimum Job Requirements:
You are highly motivated and self-driven
You have impeccable customer service skills
You have excellent time management skills
You are aware of your strengths and weaknesses and have a record of self-improvement
You actively seek out better ways to do things and are vocal about your findings
Preferred Job Requirements:
You have experience with a CRM platform
You have an understanding of and interest in IoT products
You have worked in a fast-paced service-oriented environment
You will be a great member of the Kaiterra family if you are also:
Not afraid to take challenges and try different things
Driven, persistent, and fun-loving
Passionate about learning
Someone who takes ownership of problem-solving and delivering outcomes
Mission-driven and want to make a real impact on our environment
How to Apply?
Please send your resume to careers@kaiterra.com with the subject line "BDR Application".
Please also send a cover letter highlighting your qualifications and reasons for your interest in this position.
We're looking forward to working with you!