Stay in the loop
Air quality insights and best practices delivered to your inbox every month.
Newsletter
We helped real-estate development firm, Sterling Bay, achieve RESET Air Standard certification and inspire tenant trust and confidence.
---
Sterling Bay's Chicago Office
Customer: Sterling Bay
Location: Chicago, USA
Industry: Real estate; architecture and planning
Project type: Office building
Products used: Kaiterra Sensedge Mini air quality monitor, sonrai IAQ by DLR Group
Certification achieved: RESET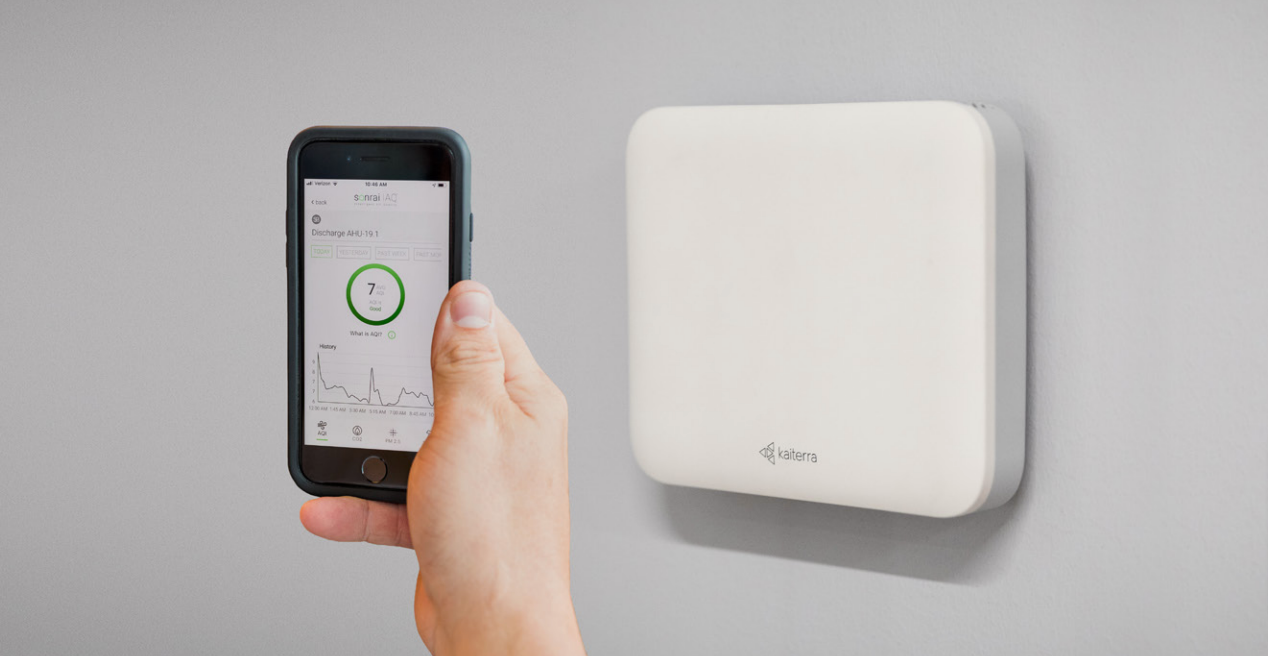 Customer
Sterling Bay is a Chicago-based real estate investment and development company, best known for creating world-class urban campuses for companies such as Google, McDonald's, Glassdoor, Pinterest, Dyson, and Tyson Foods. The Sterling Bay team is responsible for a portfolio exceeding $5 billion, and a development pipeline in excess of $10 billion. It focuses on prioritizing the tenant experience and implementing smart, healthy, and high-performing building systems to provide exceptional occupant environments.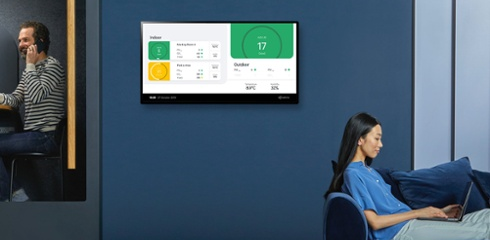 The Challenge
When COVID-19 arrived in Chicago, Sterling Bay knew internally that their buildings were performing at a high level. But the challenge, and opportunity, was to share building performance data in a transparent and meaningful way with building occupants and visitors. They also felt it was important to have an independent 3rd party review and verify their building performance data to provide an added layer of health-related assurance to tenants.
The Solution
After an exhaustive review of both RESET-accredited Indoor Air Quality Monitors and RESET accredited data providers, Sterling Bay selected the Kaiterra Sensedge Mini as their preferred commercial air quality monitors and sonrai IAQ by the DLR Group as the preferred data provider.
With Kaiterra's devices collecting the data and broadcasting it to sonrai IAQ for further analysis and visualization, building performance data became much more readily available to building occupants.
The Result
With the robust IAQ monitoring solution provided by Kaiterra and DLR Group, Sterling Bay was able to:
Increase trust from commercial tenants and facilitate their return to offices
Achieve RESET certification (and become the largest certified commercial building in the world)
Find new ways to optimize the indoor environment
Improve investor relations and ESG reporting


---
Download the full, in-depth PDF case study below: