Stay in the loop
Air quality insights and best practices delivered to your inbox every month.
Newsletter
The year of 2020 looked quite promising for the cruise industry, with 19 new ships worth more than 9 billion dollars to launch, until COVID-19 changed everything.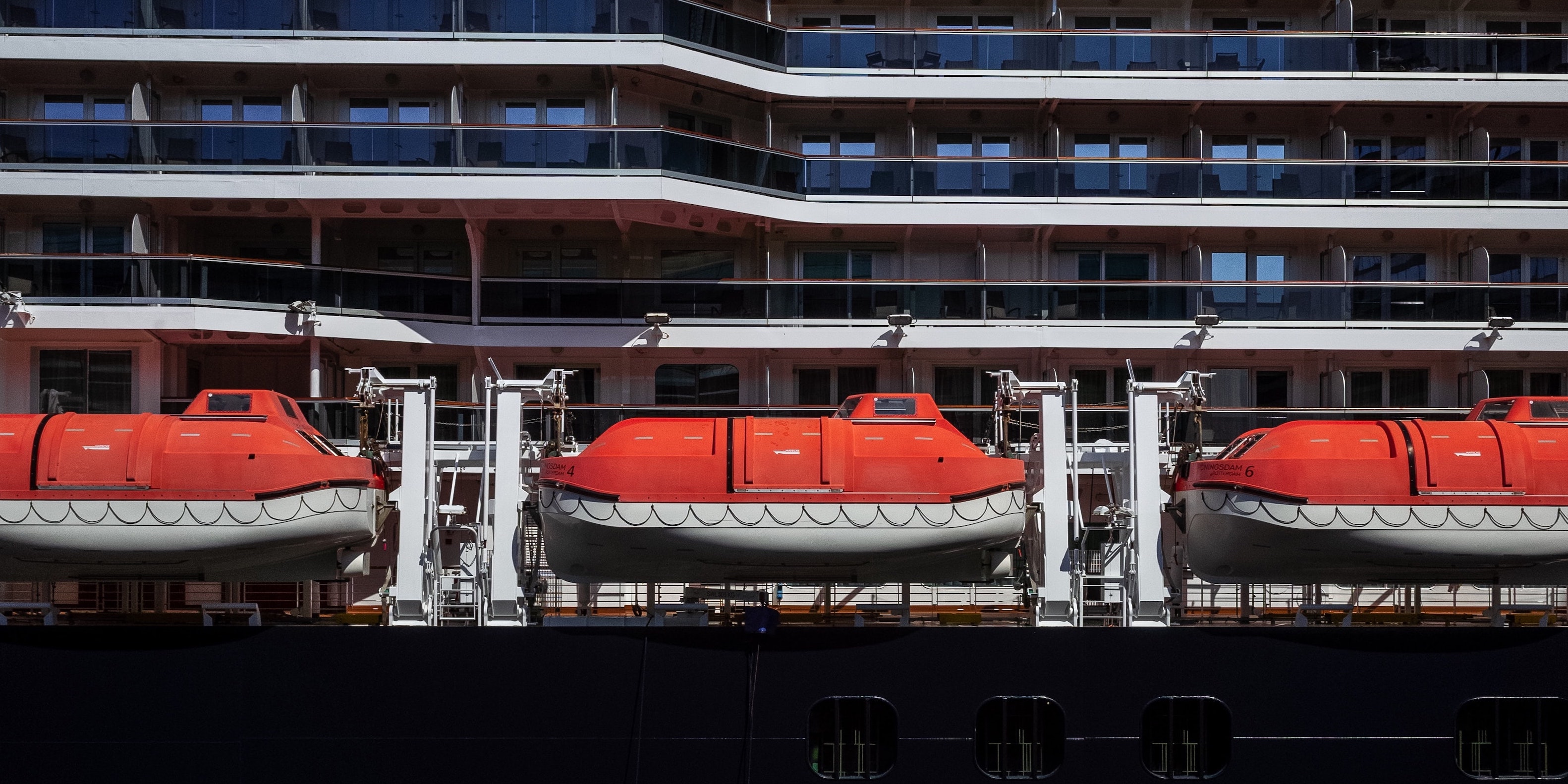 In April, the government issued "no sail" edicts, resulting in 338 ships that make up the industry's fleet docked. While the cruise lines are scheduled to reopen soon, the most pressing issue for industry now is to rebuild trust. Cruise ships today do more than just accommodating and feeding passengers - new strategies and technologies have to be implemented to keep the coronavirus at bay.
Virgin Voyages, the new lifestyle travel brand, is among one of the first to act on its reopening strategies. With plans to ''soft open'' for sailing the brand new Scarlet Lady ship in Oct. 2020, the company invested in the installation of a 100% fresh air, 'bow to stern' air purification system, created by leading clean air provider AtmosAir™ and supported by Kaiterra's cutting edge air quality monitoring solutions.
Background
Virgin Voyages is a new lifestyle travel brand focused on delivering irresistible cruise vacations. The brand currently has four ships on order with master shipbuilder Fincantieri and has operations in the US, UK and across Europe. Virgin Voyages' first ship, Scarlet Lady was designed to reflect a yacht's sleek luxury, offering the intimate, elevated experience of a boutique hotel at sea.
Virgin Voyages is also a brand with a strong emphasis on sustainability and an ambition to work towards a net-zero carbon future. Not only has the brand designed its fleet of ships to the latest energy-efficiency standards with state-of-the art equipment, Virgin Voyages is offsetting its direct climate change emissions through the purchase of carbon offsets. This commitment makes the brand the first cruise line to become carbon-neutral for its direct emissions footprint from its first day of commercial operation.
The Challenge
The Scarlet Lady's debut was originally scheduled for April but canceled in early March, following CDC's recommendation to defer all cruise travel worldwide.
The risk of COVID-19 on cruise ships is no doubt high - with thousands of passengers, workers, and crew gathering in confined spaces, a cruise ship offers fertile ground for the coronavirus to spread. Strategies and technologies that help combat the virus transmission must be put into place, not only for the health and safety of everyone on board, but also those on land.
While procedures like pre-boarding screening, health checks, vigorous sanitation, and physical distancing can definitely help, one pressing issue remains: how about the air we are breathing?
Traditionally, it is standard practice for cruise ships to recirculate indoor air mixed with outside air to save energy. The HVAC systems on the cruise ships aren't usually equipped with effective filtration systems to filter out particles at the size of the coronavirus, resulting in infectious particles being carried to every cabin.
It is the priority of Virgin Voyage and the entire cruise industry to ensure the health and wellness for their customers and employees, and to reach this goal, air quality systems on the cruise ships must be rethought.
We are committed to being led by science and creating ways to give people confidence to explore the world while feeling safer, more relaxed and free to enjoy themselves.

-Tom McAlpin, CEO of Virgin Voyages
The Solution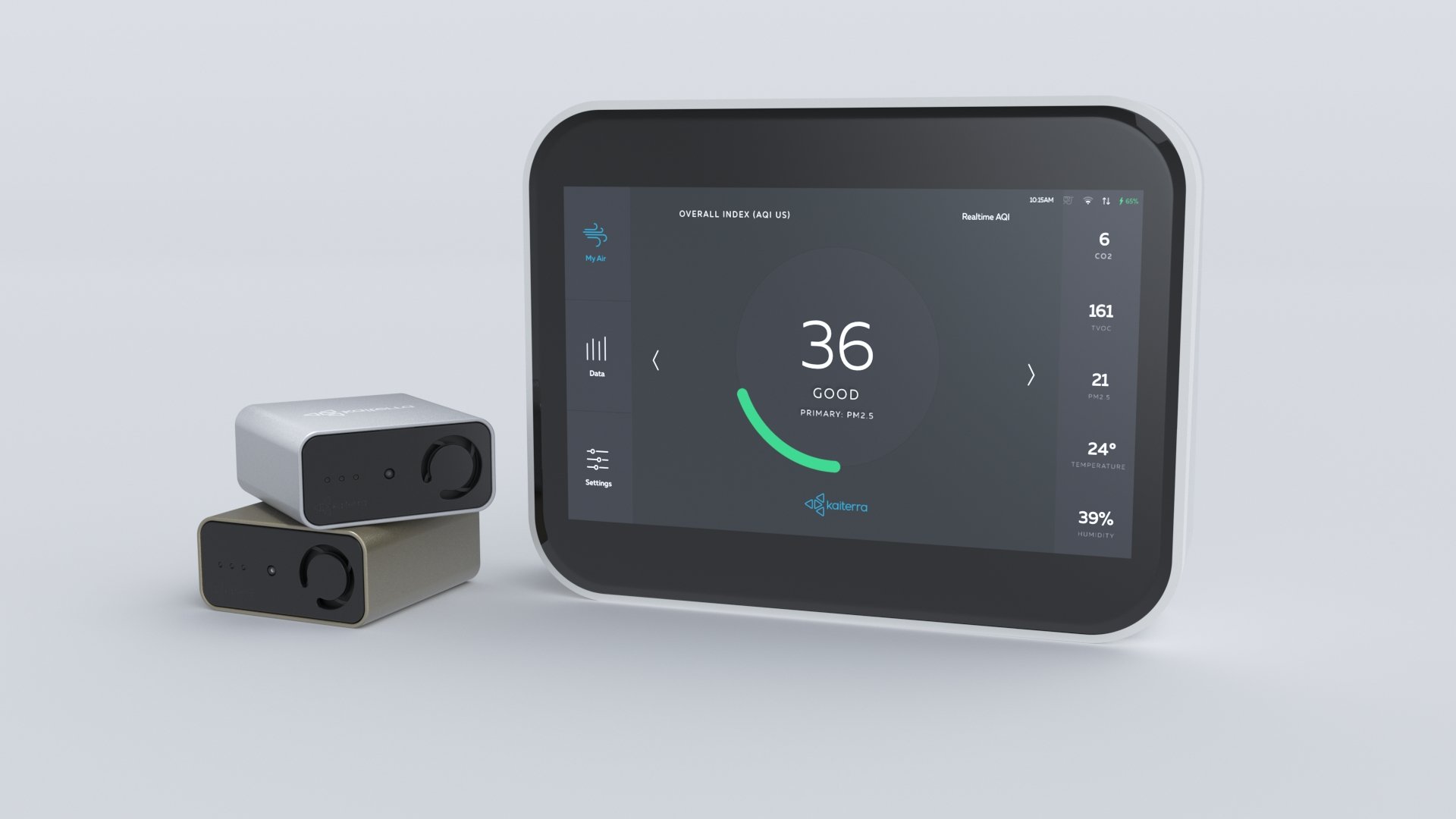 Virgin Voyages plans to "soft open" for sailing the new Scarlet Lady ship in October 2020. To support this goal, the company recently launched its Voyage Well plan, a list of protocols to be implemented on the ship to ensure health and safety. At the center of the plan is the comprehensive air quality system powered by AtmosAir and Kaiterra.
Despite that Scarlet Lady has already come with an HVAC system capable of circulating fresh air to effectively remove recirculated air, Virgin Voyage took a step forward to retrofit Scarlet Lady with a "bow to stern" air purification system provided by AtmosAir and an air quality monitoring solution powered by Kaiterra.
AtmosAir's air purification system leverages the company's famous bi-polar ionization technology to disinfect air on board. Recently verified by Microchem Laboratory, one of the preeminent laboratories for testing EPA and FDA registered sanitizing products, AtmosAir's bi-polar ionization technology is proven to neutralize coronavirus by 99.92% within just 30 minutes of exposure.
The effectiveness of AtmosAir's air purification system is amplified by a network of Kaiterra's Sensedge commercial air quality monitors installed throughout the ship. Real-time air quality readings provided by Kaiterra are used as an indicator to monitor purification performance, identify areas for improvements, and mitigate potential risks. Crew members and management team can receive notifications and reports at the comfort of their desk.
You can't fix what you can't monitor. That's why air purification systems can only realize its true potential when paired with comprehensive air quality monitoring. We are honored to join hands with AtmosAir and help Virgin Voyage create a safe and healthy environment, and we look forward to using air quality monitoring to help more companies combat the challenges brought by the pandemic.

- Liam Bates, CEO of Kaiterra
The Result
After the successful installation of the "bow to stern" air purification system, Virgin Voyages will be among the first in the industry to provide 100% fresh air throughout the ship.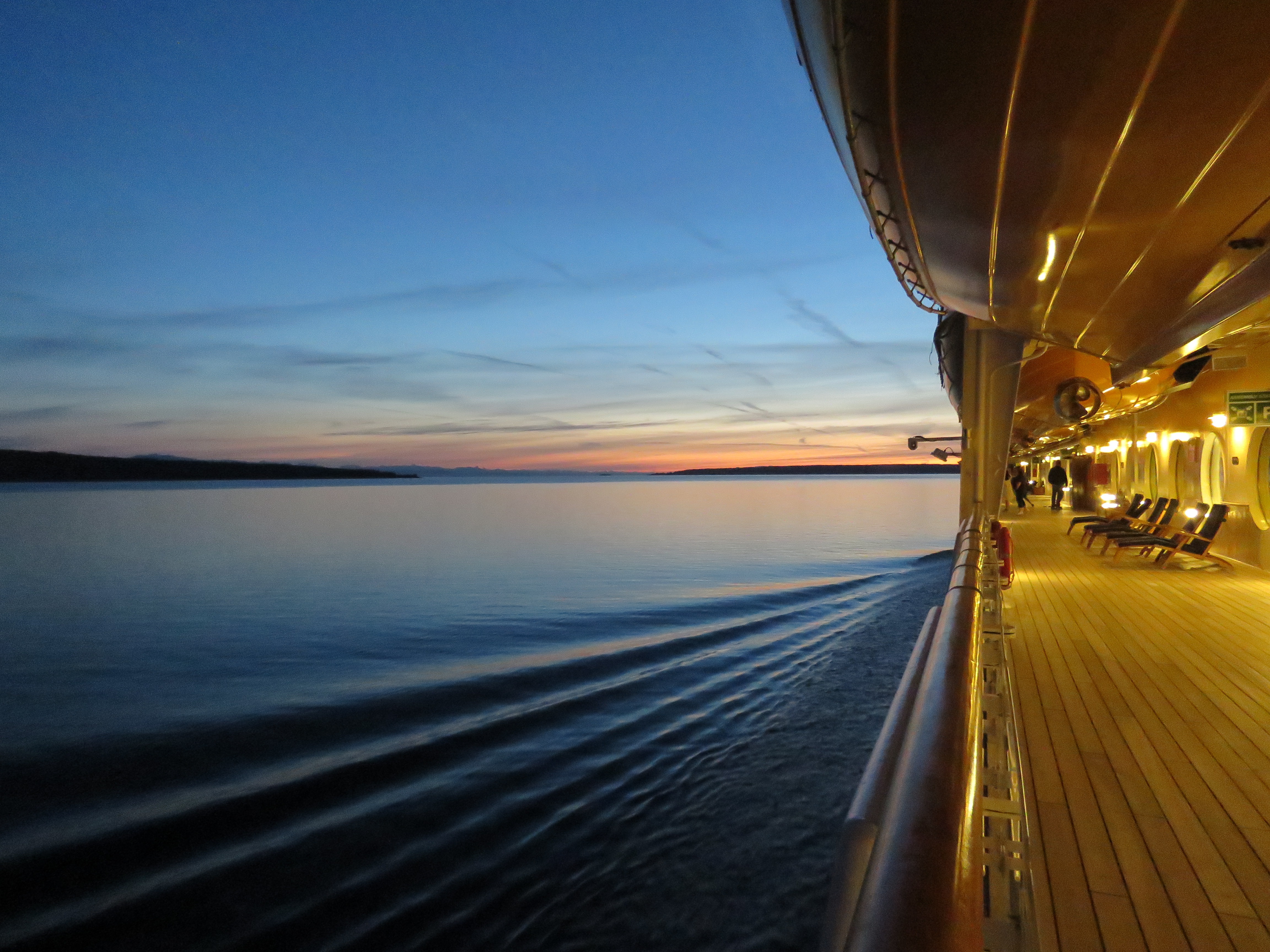 The robust system powered by AtmosAir and Kaiterra is not only effective in neutralizing coronavirus, but also bringing the air quality inside the ship to a whole new level. As Virgin Voyage looks forward to the Scarlet Lady's grand debut scheduled for October, passengers, workers, and crew members will be guaranteed to voyage with clean air and enjoy a lifetime experience.
Delivering effective health and safety measures is going to be essential for ensuring consumer trust in the cruise industry. We're proud to partner with Virgin Voyages and believe our bi-polar ionization technology will be crucial to creating a safe, clean and sanitized indoor environment throughout the entirety of the Scarlet Lady.

- Steve Levine, President and CEO of AtmosAir™
---