Since we first launched the Kaiterra Dashboard, it has been an effective tool for our users to visualize air quality trends.
We've also received a lot of great feedback from our users, and we are constantly improving user experience.
We are so excited today to share with you the latest update of the Kiosk View, a powerful feature that not only makes it easier for you to compare air quality data, but also allows you to showcase your air to a larger audience.
Understand your air with one glance
The Kiosk View adopts a new UI design, which allows you to view not only the AQI, but also the pollutants breakdown. You can now easily understand which pollutant you should focus on at a glance and quickly compare between devices to get an idea of where the source of pollution may be.
The Kiosk View also allows you to display up to six devices, providing a holistic view of the air quality in your space.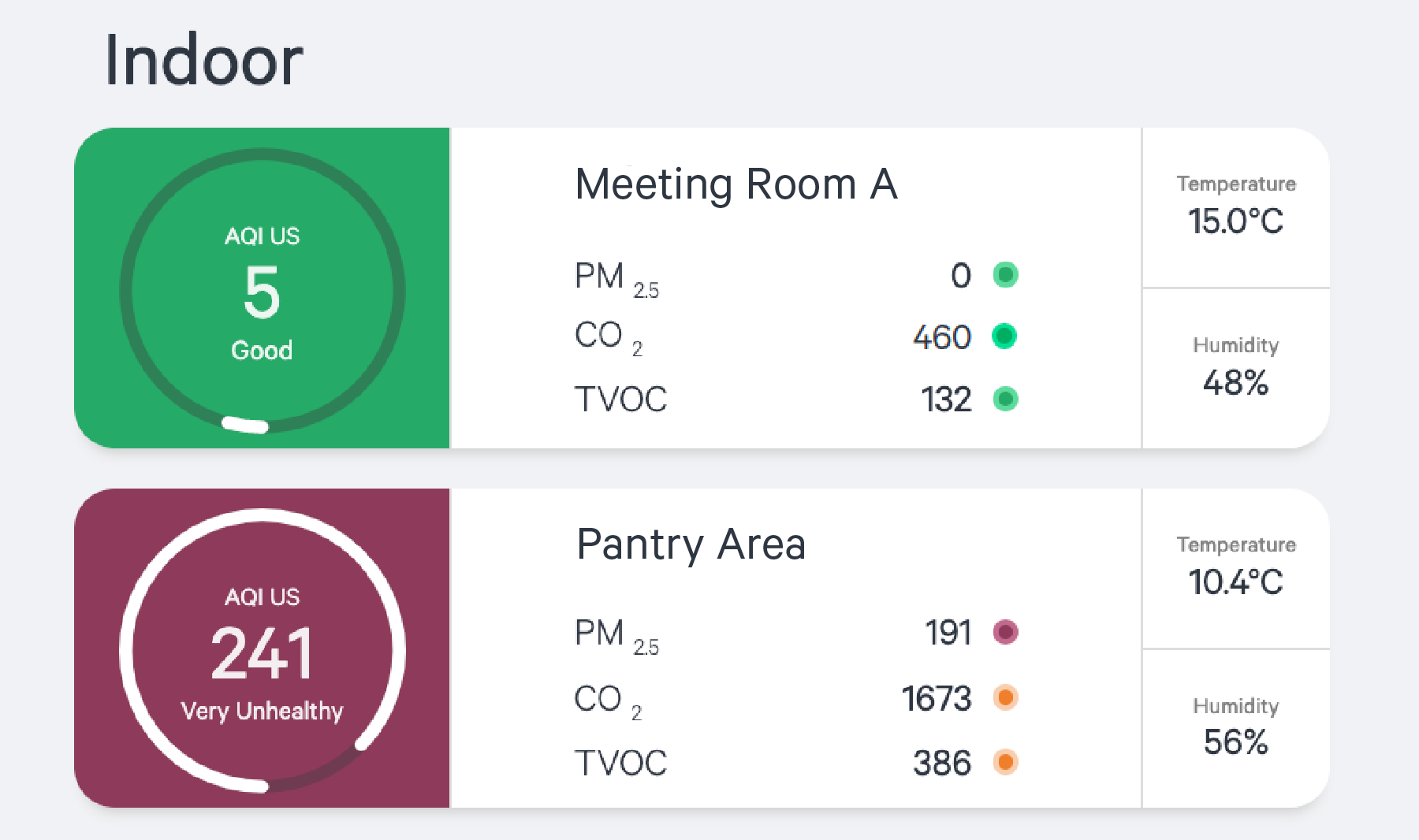 View indoor and outdoor data side by side
Having the ability to view indoor and outdoor air quality data side by side is important when it comes to managing your IAQ. The Kiosk View offers you a clear comparison between the indoor and outdoor air quality so you know when to turn up your air filtration system. You can also feel reassured that your indoor space is safe and healthy even on a polluted day.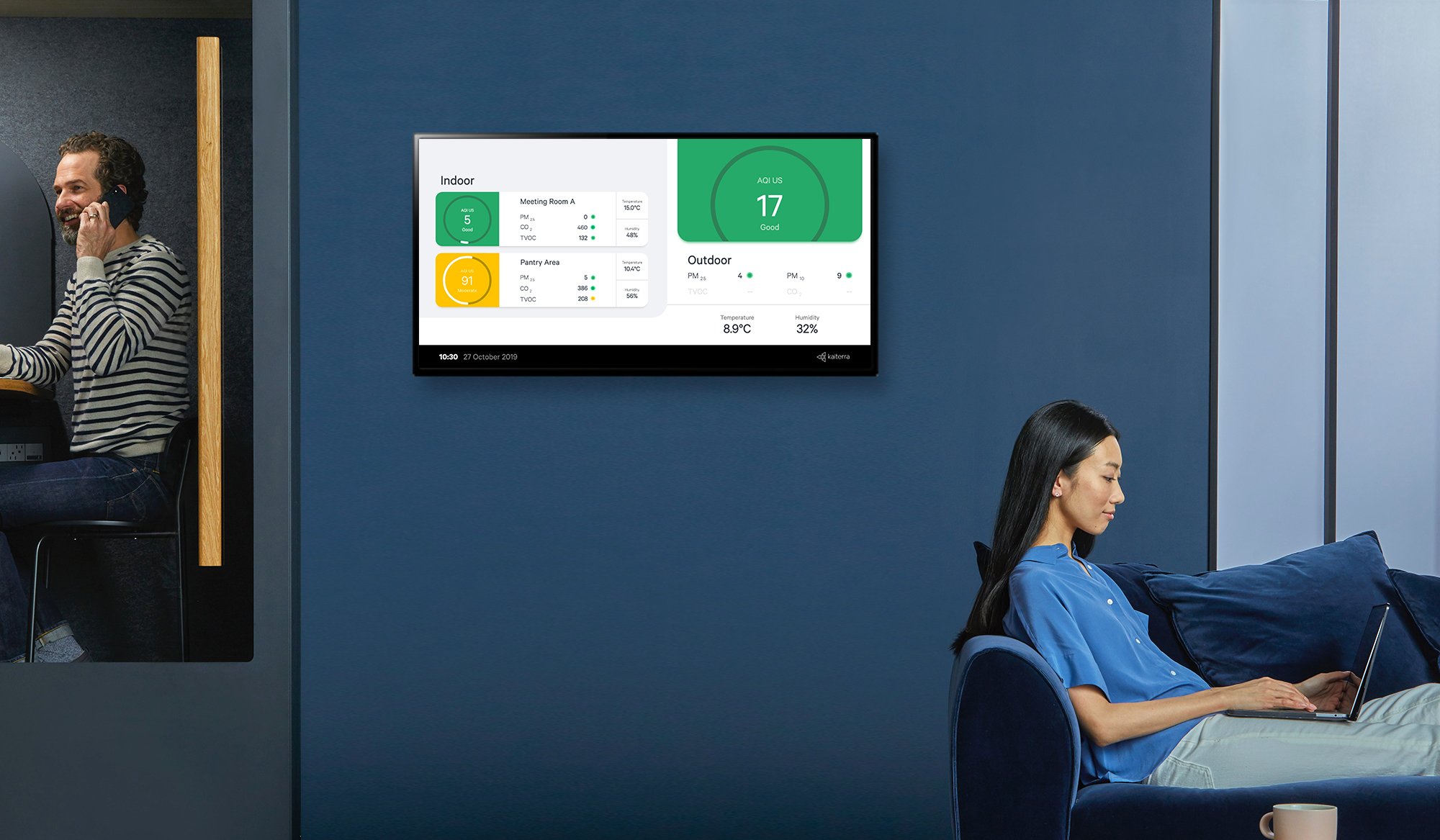 Easy to build, easier to display
The Kiosk View is easy to set up without any programming skills. Simply go to the top tab and click "Kiosk View", choose the devices that you want to include, and select an outdoor location for comparison. The Dashboard will then generate a URL for the Kiosk View.
The Kiosk View is optimized for display on a larger computer screen, a TV, or even a projector screen. You can now showcase your air quality in real-time to your building management team, your employees, your tenants, or your customers so they can be assured that they are breathing good air.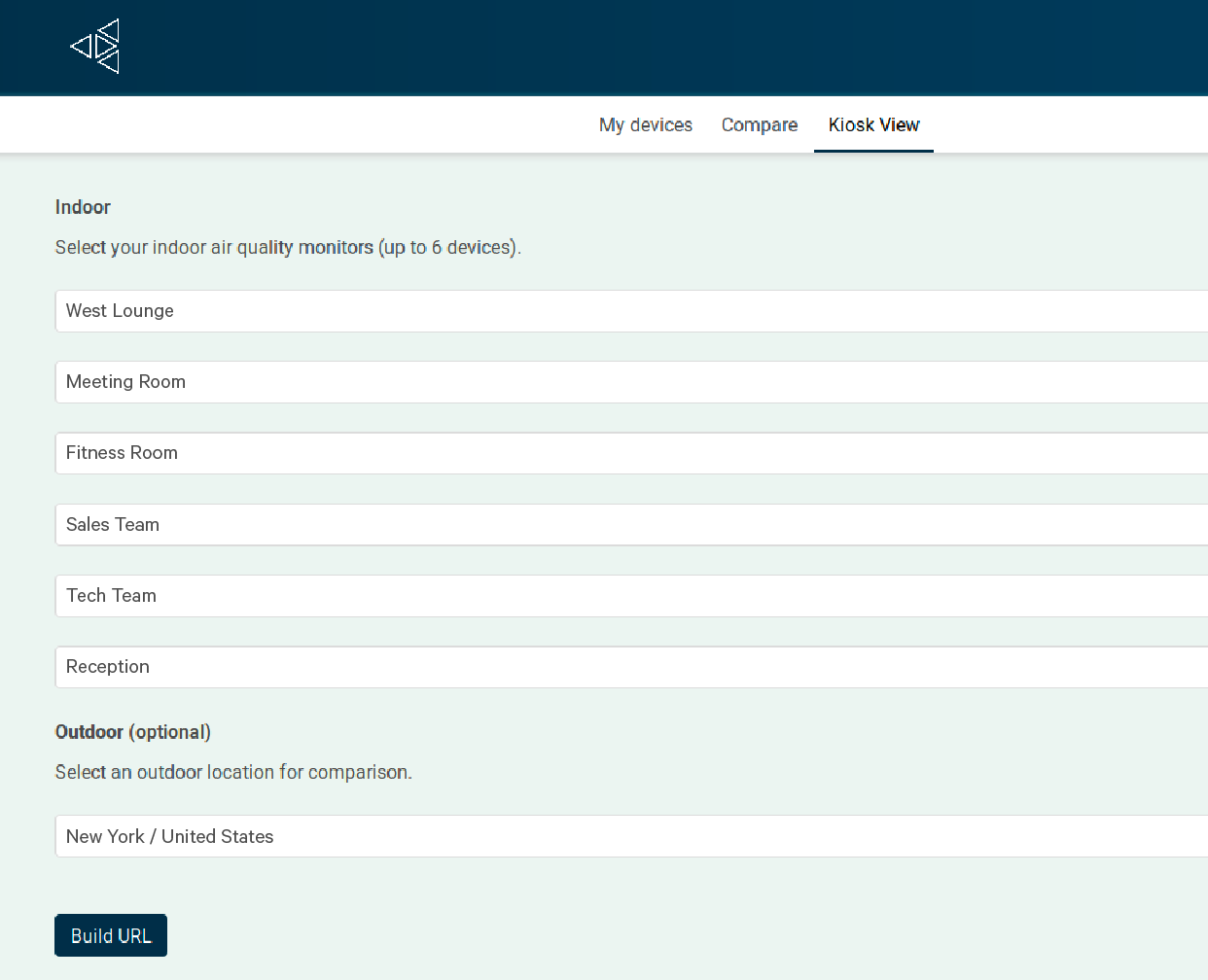 Set up your Kiosk View
Can't wait to try it out? To get started, simply log in and add your device.
If you are a fan of the traditional view, don't worry. You can still access it in the Dashboard. In the meantime, please let us know how we can further improve the experience for you!
---
Interested in learning more about the Kaiterra enterprise products?
Get a risk-free demo and learn how you can achieve a healthy and safe environment for your employees.