Stay in the loop
Air quality insights and best practices delivered to your inbox every month.
Newsletter
We're excited to announce the release of the brand-new Kaiterra Kiosk View, now accessible via the Kaiterra dashboard.
Our Kiosk View has benefited from a complete overhaul of visual identity and functionality, wherein each aspect has been refreshed and refined to best reflect Kaiterra's long-standing commitment to accessible air quality data.
The invaluable feedback of our community has guided each update reflected in our new Kiosk View. The result is an easier-to-use, more visually appealing and intuitive display.
Those interested in touring the new Kiosk View are encouraged to visit your kiosk settings page to create a new view.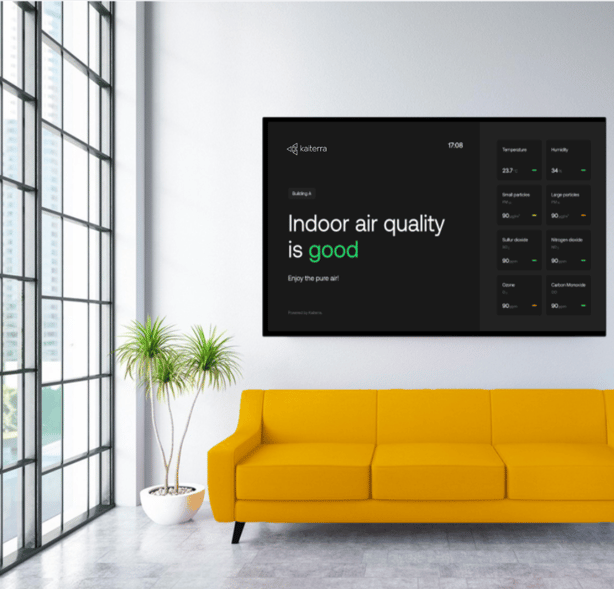 Here's What's New:
1. Beautiful, Bold Display
A beautiful display goes a long way. Show off not just your air quality, but also your commitment and hard work in creating a healthy and inspiring environment.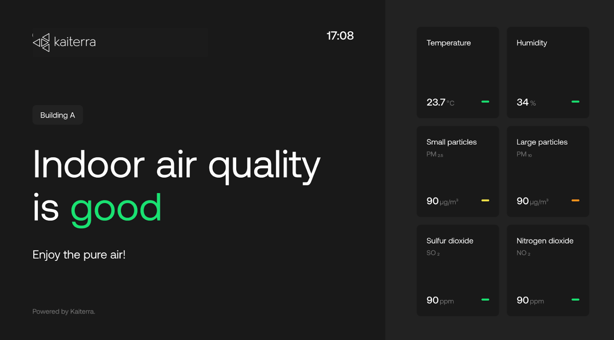 2. Compare
Make quick comparisons of not only different locations, but indoor and outdoor air quality values. Display up to eight devices at once to monitor and identify trends over time and where you should focus your air quality efforts.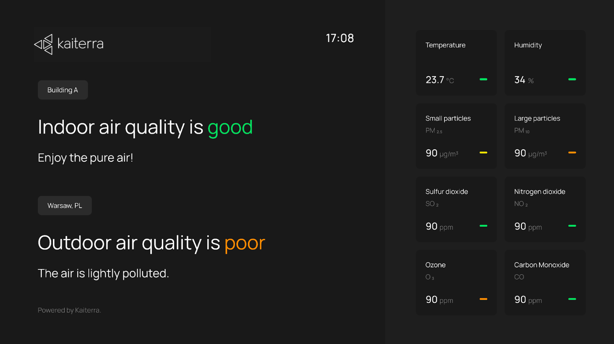 3. Light and Dark Mode
Introducing: the ability to toggle between light and dark modes. Increase readability and make your IAQ data stand out with the all-new dark mode. Alternatively, different screens, displays and lighting may call for the more traditional light mode. Whatever the case or circumstance, we've got you covered.

4. Mobile-Friendly
View your data on-screen or from your pocket with our Kiosk View which is proudly mobile-friendly and optimized for smaller screens.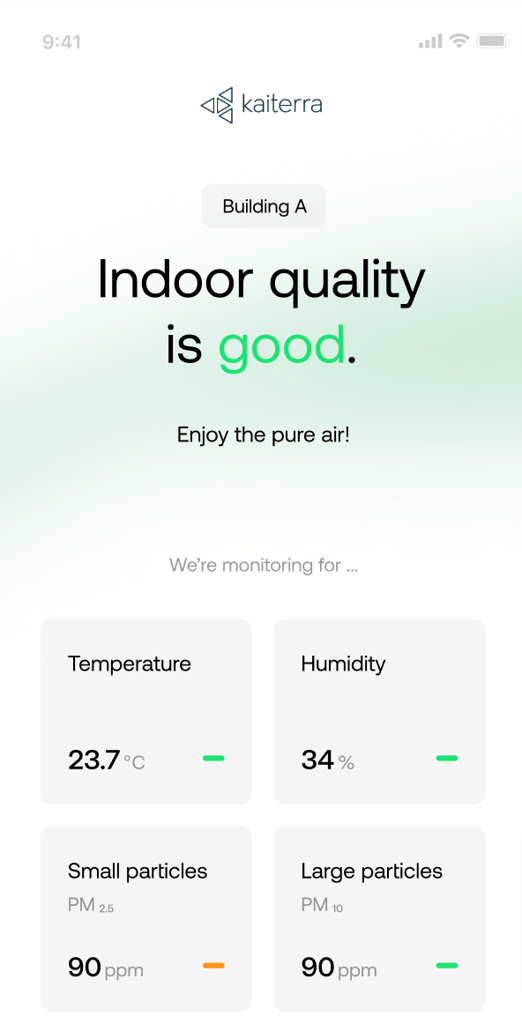 Set up your Kiosk View
Can't wait to try it out? To get started, simply log in and add your device.
---
Interested in learning more about Kaiterra enterprise products?
Grab a risk-free demo and learn how you can achieve a healthy and safe indoor environment.