Stay in the loop
Air quality insights and best practices delivered to your inbox every month.
Newsletter
Greta Thunberg's 2019 speech at the United Nations brought climate change and environmental crises to the forefront of the global community and ignited a conversation about the future of the planet. As both a direct health threat and climate change contributory, air pollution did not go unremarked in Thunberg's speech. Over 90% of the world breathes polluted air, creating numerous and severe health consequences.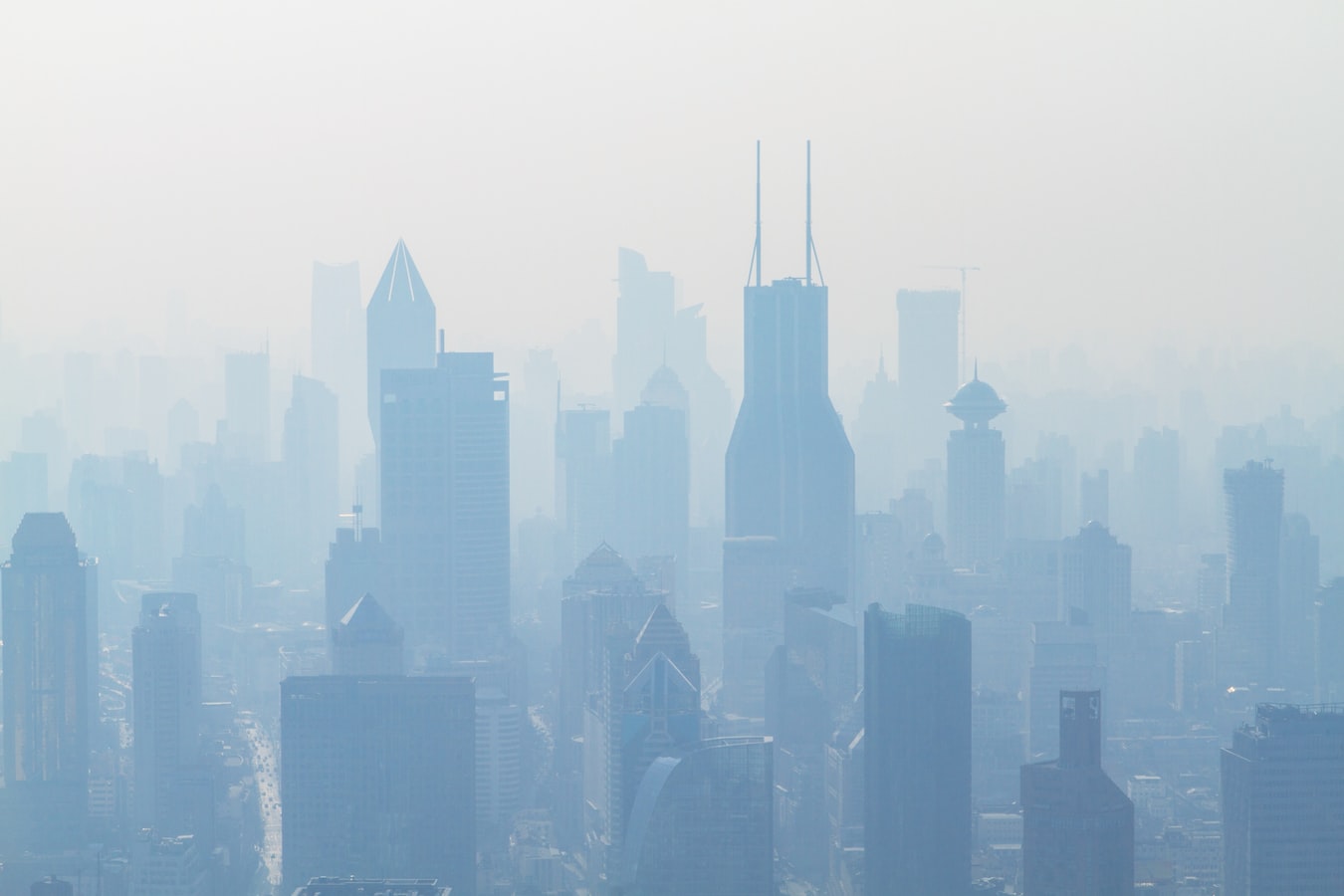 At Kaiterra, we believe air quality monitoring is the first step in overcoming air pollution. To further our mission, stopping air pollution, we build air quality monitors to gather air quality data. Individuals and businesses can use this data to know what's in their air, and researchers and governments can use this data to craft effective air quality solutions.
To continue the conversation about air quality monitoring and data, we interviewed Raefer Wallis, founder and CEO of RESET and ORIGIN, to discuss RESET's new Plant a Sensor Project.
The RESET Standard is a building certification program that uses ongoing air quality monitoring to increase the awareness and visibility of building health information and data. The Plant a Sensor Project is one of its recent collaborations to improve air quality.
So, what is the Plant a Sensor Project, you might ask? Wallis explains:
"Plant a Sensor is a collaborative initiative between RESET® and the World Green Building Council that aims to increase public access to air quality data worldwide."
Developed to support Earth Challenge 2020, the Plant a Sensor campaign will empower citizen scientists to collect air quality data, which will be made available on the RESET® Earth platform. Then, local and regional Green Building Councils (GBCs) can use this data to support research projects looking to reduce air pollution and its harmful effects.
The overall goal is to increase the amount of global, standardized air quality data available for research. One of the main stumbling blocks in researching and mitigating air pollution is the lack of quality data and monitoring. Air pollution isn't a uniform problem all over the globe; in fact, air quality can vary greatly even within the same city. Without enough air quality data, we can't know where the pollution comes from or what method would best reduce it.
RESET and its Plant a Sensor Project intends to tackle this data issue. "At RESET®, we believe that increasing the scope and accessibility of research in the field will, in turn, empower citizens and researchers to engage more effectively with climate advocacy and policy on air pollution." By increasing the quantity and distribution of air quality monitors worldwide, researchers and governments will have more information to leverage in tackling air pollution.
However, there's a huge challenge in increasing the quantity and quality of global air quality data. As Wallis pointed out, high-end air quality monitors can cost upwards of $100,000 USD, which are impossible to deploy on a large-scale. Consumer quality air quality monitors, easily under $100 USD, avoid this issue, but the data quality can be suspect because of calibration concerns and considerations for the environment where the device will be used.
People need a middle ground solution, with air quality monitors that provide high quality data without the exorbitant price tag.
"Kaiterra's indoor and outdoor air quality units are a great example, and this middle ground hits the sweet spot for what organizations and businesses might be willing to pay to participate in the campaign."

- Raefer Wallis
The initiative was originally formed in the global diplomatic community, where diplomatic agencies and embassies installed outdoor monitoring devices to establish a worldwide baseline of outdoor air quality. The project was later extended to the WorldGBC and its constituent members in a collaborative effort with RESET.
While intended to be a citizen science project, the initiative has evolved into what Wallis refers to as a "corporate citizen science" project. This orientational shift has created a new dynamic between the program and the participants. As Wallis put it: "the interesting thing with corporate science is that most organizations and businesses need to find value and personal gains in the campaigns that they are participating in to be able to align with the leaders of the company."
RESET has stepped up to fill this position. "Our role at RESET has been to create these win-win scenarios for the participating organizations and business," Wallis indicates. By incorporating the goals of the "Plant a Sensor" campaign into the overarching brand development and internal goals of the company, both the Plant a Sensor Project and the participating organizations and businesses benefit.
In the spirit of Thunberg's recent speech, the Plant a Sensor Project presents an opening for individuals and companies to make their mark on the world and help put a stop to air pollution. As Wallis points out, "we hope to be a catalyst and an opportunity for companies and individuals who believe climate change and air quality to be a problem to put money where their mouth is."
For Wallis, the global initiative also takes on a personal note.
"When I was younger, I was deeply moved and inspired by the animated film, Nausicaä of the Wind Valley (1984) by Hayao Miyazaki. The movie tells the story of a princess who is trying to save their dying planet after an apocalyptic war. I fell in love with the theme of using regeneration to solve the problems of the planet."

- Raefer Wallis
Wallis's realizations from Nausicaä, and the ideas inspired by the movie, fed into RESET's goals as an organization and its new Plant a Sensor project. He wants RESET to emphasize occupant health in buildings and aims for a healthier, more sustainable future through air quality measuring and monitoring.
Like Kaiterra, RESET sees air quality monitoring as the first step in eliminating air pollution. "RESET tackles regeneration from the first step: measuring. As the old adage goes, you cannot manage what you cannot measure. Only by properly measuring and monitoring can we figure out ways to solve the problems."