Stay in the loop
Air quality insights and best practices delivered to your inbox every month.
Newsletter
We are proud to announce that Kaiterra is now a Grant Sponsor for the RESET Viral Index Initiative! By supporting the development of this index and through our collaboration with RESET, Kaiterra is continuing to combine the latest research on viral transmission and continuous monitoring technology to optimize the built environment for health and well-being.
About the RESET Viral Index
The RESET Viral Index is a tool created to inform users about the likelihood of viral transmission in a space. The index leverages a wide body of research on viral transmission and how air quality parameters impact the immune system, formulating the following equation that can indicate the potential for the airborne spread of viruses: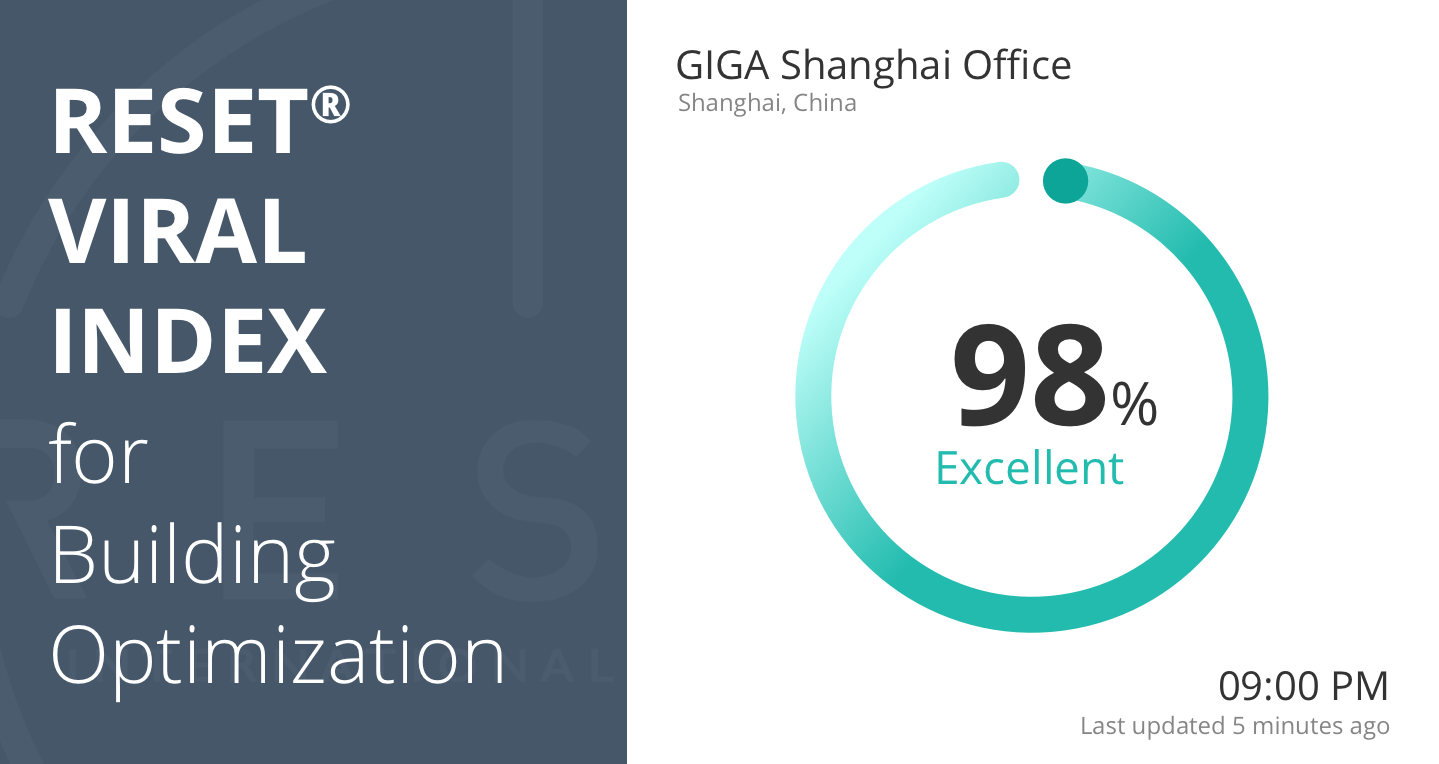 Though it's currently impossible to measure airborne viruses in real-time, by measuring a range of air quality parameters like carbon dioxide, particulate matter, temperature and relative humidity, RESET is aiming to assess the transmission risk of airborne viruses using continuous air quality monitoring technology. Users of the RESET Viral Index can then apply this knowledge to real-world applications and buildings, identifying where improvements could be made to make the built environment safer and healthier, utilizing strategies such as:
Thus, businesses, facility managers, and building occupants can feel more secure and confident during reopening knowing that infection risks are minimized.
About RESET
RESET is a standard created to drive actionable, long-term strategies for sustainable and healthy building projects. By focusing on continuous monitoring and cloud software developments, RESET generates opportunities for improvements in the visibility of health and sustainability data in the built environment.
---
In addition to our ongoing collaboration with RESET, Kaiterra's enterprise air quality monitors, the Sensedge and Sensedge Mini, are also RESET-certified and can be found in RESET Air projects worldwide. For more information, check out our article below: