Stay in the loop
Air quality insights and best practices delivered to your inbox every month.
Newsletter
If you're thinking about enhancing indoor air quality for your building project, congratulations! You're already ahead of the curve. Beside refreshing your HVAC system, upgrading your air filters, and hosting awareness workshops on air quality and wellness, you may want to look into applying for a building certification to up your game.
Indoor air quality is crucial when it comes to healthy, energy-saving buildings. As a result, many building standards today place high significance on indoor air quality. A building certification that fits your project's needs can provide you with the knowledge and guidance you need to further improve your building and serve as a benchmark for all your wellness endeavors.
Additionally, getting your building certified has way more benefits than improved IAQ, including increased employee happiness and higher brand awareness. So today, we've gathered the top five building certifications that emphasize air quality to help you move up to the next level.
IWBI's WELL Building Standard
If you follow the healthy building trend at all, you've definitely heard of WELL. As one of the most popular certification programs, WELL has certified over 3,880 projects in 58 countries, totaling almost 472 million sq ft!
The WELL Building Standard offered by the International WELL Building Institute (IWBI) aims to advance health and wellness by transforming buildings and communities. With its holistic approach to wellness and healthy building, the WELL Standard features 10 central concepts relating to healthy building, summarized below.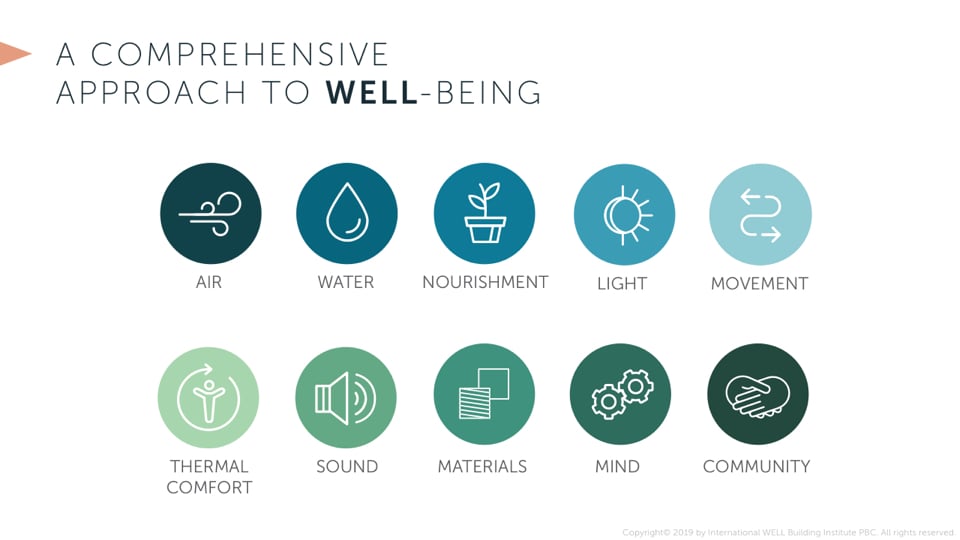 Air quality is the first concept of the WELL Standard. The WELL Standard provides a comprehensive framework for improving the air quality of your building project by breaking down the broad category of air into several features. Some of these features are Smoke-Free Environment, Air Filtration, and Ventilation Effectiveness.
As a component of WELL, monitoring and managing air quality can help you earn points towards a WELL Certification. For example, the WELL Standard includes Air Quality Monitoring and Awareness as one of its Air features. If your project satisfies this requirement, you can earn two points toward your certification. To learn more about how you can max out your WELL scorecard, check out our article!
In the wake of the COVID-19 pandemic, IWBI has implemented the WELL Health-Safety Rating for Facility Operations and Management. This evidence-based, third-party-verified rating focuses on maintenance protocols, operational policies, occupant engagement, and emergency plans designed to reduce the risk of transmission.
RESET Standard
RESET is a great option for those who really take air quality seriously. Developed by RESET Air, the RESET certification is made for managing and improving air quality. We've recently completed an in-depth interview with Raefer Wallis, the founder and CEO of RESET, about air quality and RESET's Plant a Sensor project. Take a look here if you're interested!

Compared to WELL and its broad coverage of different areas, RESET has a laser focus just on air and when comparing air quality requirements, RESET is far more stringent. To earn a certification, you'll have to use a RESET-certified monitor that provides measurements with greater resolution than WELL monitors. For more information about how you can meet RESET Standard requirements, read this article.
LEED
When you think of LEED, you likely think of energy savings and green buildings. However, you may be surprised to learn that LEED also has an air quality component. So, if energy consumption and air quality are both very important to you, LEED is a great option to kill two birds with one stone.
LEED, or Leadership in Energy and Environmental Design, is a building certification program offered by the Green Building Council. With the goal of creating energy-saving, healthy green buildings, LEED is the most widely used certification in the world. Covering a total of over 13.8 billion square feet, LEED has over 83,400 projects registered or certified, including Shanghai Tower, Wells Fargo Tower in Los Angeles, and even the Empire State Building.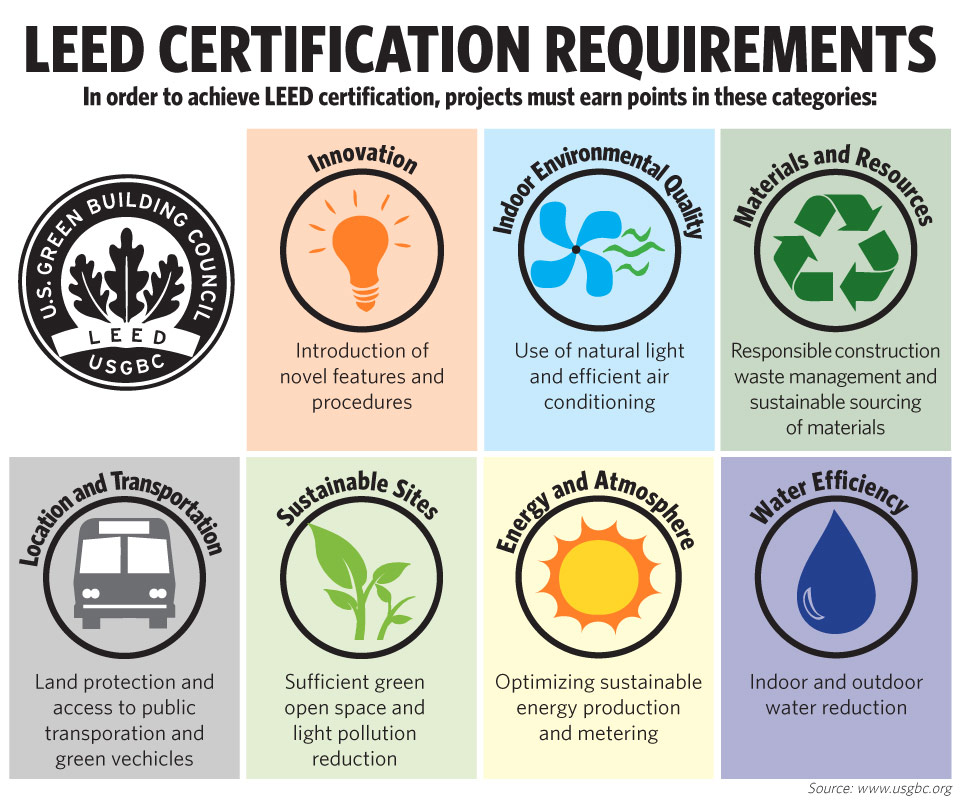 As part of Indoor Environmental Quality, indoor air quality is a crucial component of LEED. To receive a LEED certification, projects must establish minimum IAQ standards and control the impact of tobacco smoke on the premises.
Similar to the WELL building standard, maximizing your indoor air quality can go a long way in earning a LEED certification. Indoor Environmental Quality is a required feature of LEED, and each aspect relating to air quality can earn you points. For example, using low-emitting materials for your building projects can reward you with up to three points toward certification, and improving air quality can earn you another two points.
Living Building Challenge
The Living Building Challenge (LBC) is a building standard established by the International Living Future Institute. As the name implies, LBC is a rigorous, performance-based building standard with projects including Delos HQ and Etsy HQ in NYC. Using the metaphor of a flower as a framework, LBC aims to not only reduce the negative impacts of the built environment, but also take it a step further and improve the world we're living in.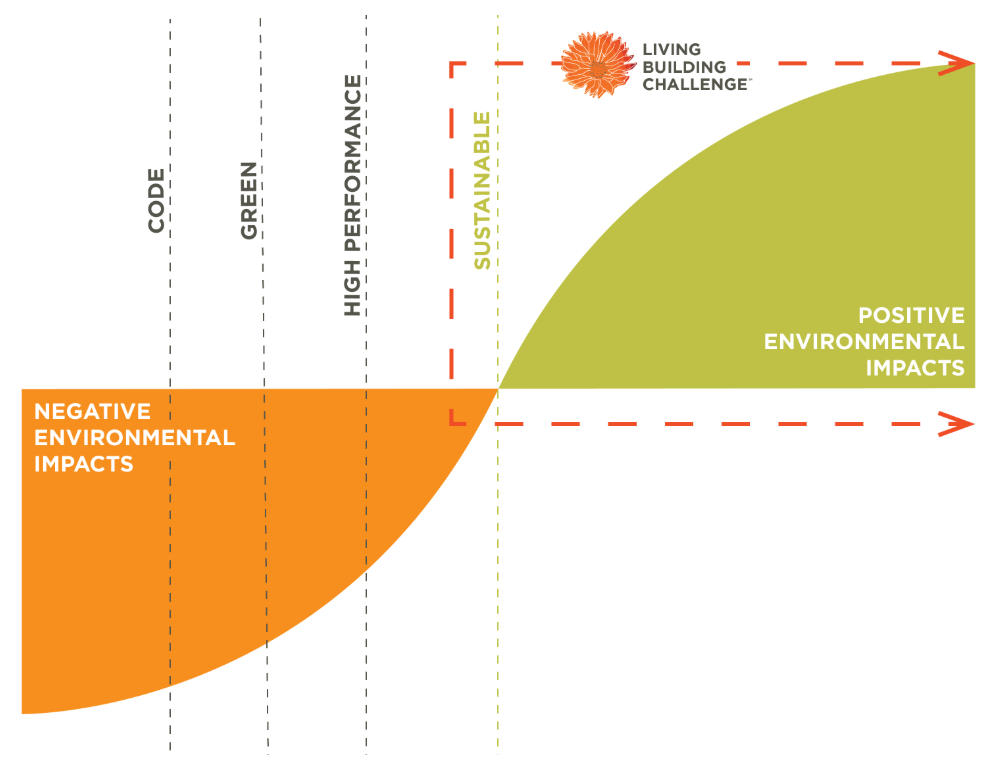 Similar to WELL, LBC is broken down into seven petals, or performance areas. Air quality falls under the Health and Happiness petal. Because of the significant correlation between indoor air quality and occupant health, LBC requires projects to submit data from air quality tests or ongoing monitoring. The standard also emphasizes the importance of fresh air through ventilation options.
Fitwel
If you're just getting started and don't want a long, complicated certification process, Fitwel may be for you. Fitwel is a flexible, cost-saving building standard that promotes the health of building occupants, and there are over 940 projects certified by Fitwel in over 35 countries. Featuring a streamlined and user-friendly process, Fitwel provides a project review in as little as 12 weeks.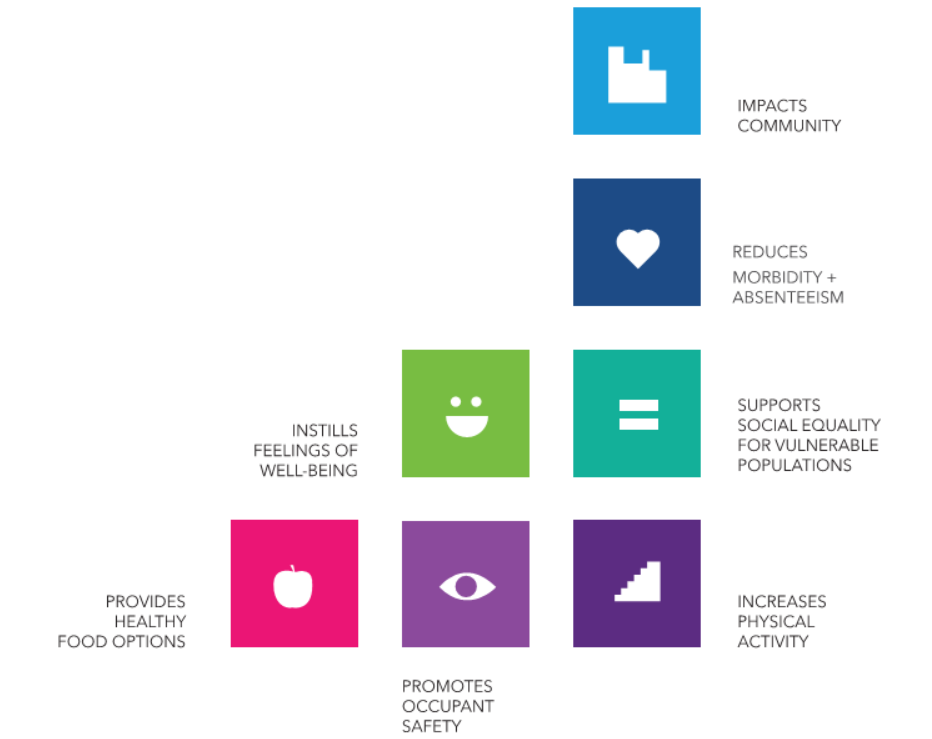 The Fitwel building standard certifies several kinds of buildings, such as residential buildings and commercial spaces, and targets seven health impact categories through 12 strategies, including location, building access, indoor environment, water supply, and more.
Indoor air quality management is a key component of Fitwel's Indoor Environment strategy. You can earn points toward certification through strategy 6.4 by regularly performing air quality testing or continuously measuring air quality with a RESET-accredited air quality monitor, as well as meeting certain air quality targets. Alternatively, earning a RESET Air certification or meeting the requirements for LEED v4 Indoor Air Quality Assessment Option 2 will meet the requirements of strategy 6.4.
Key Take-Aways
There are many more building certifications out there, and we hope this article can guide you through some of them to help you get started. In the end, it's the building certification that best fits your project's needs that really makes the difference for your building.
If you are not ready to apply for a building certification yet, you can still learn more about them and use these certifications as a knowledge base to stay updated on the latest building trend. And, of course, if you have any questions regarding these standards or air quality monitoring, don't hesitate to reach out to our team of experts!