Stay in the loop
Air quality insights and best practices delivered to your inbox every month.
Newsletter
Sustainable business has become a hot topic in recent decades. With younger generations prioritizing corporate messaging, environmental initiatives, and social responsibility in their consumer spending decisions, investing in sustainable business practices has never been more important for companies worldwide.
Luckily, we have several examples of companies leading the sustainability movement that we can look to for inspiration. We are going to examine the top five companies recently featured in Corporate Knights' Global 100 ranking.
5 Companies Going the Extra Mile for Sustainability in 2021
Scoring Methodology
Before we dive into our list, let's discuss how these companies were chosen.
Each year, Corporate Knights, a media and investment research firm based out of Toronto, publishes a list of one hundred of the world's most sustainable companies. To create their list, they score businesses on up to 24 KPIs relating to environmental, social, governance, and economic metrics, including but not limited to:
Percentage tax paid
Clean revenue
Pension fund quality
Racial diversity among executives
Paid sick leave
Clean investment
VOC, NOx, SOx, and particulate matter productivity
Companies need not apply to join the ranking, as Corporate Knights uses publicly available data as the basis of their scoring system, which is later verified with the company directly. All regions and countries are considered for the list, and this year's list included business from mainly Europe, North America, and Asia.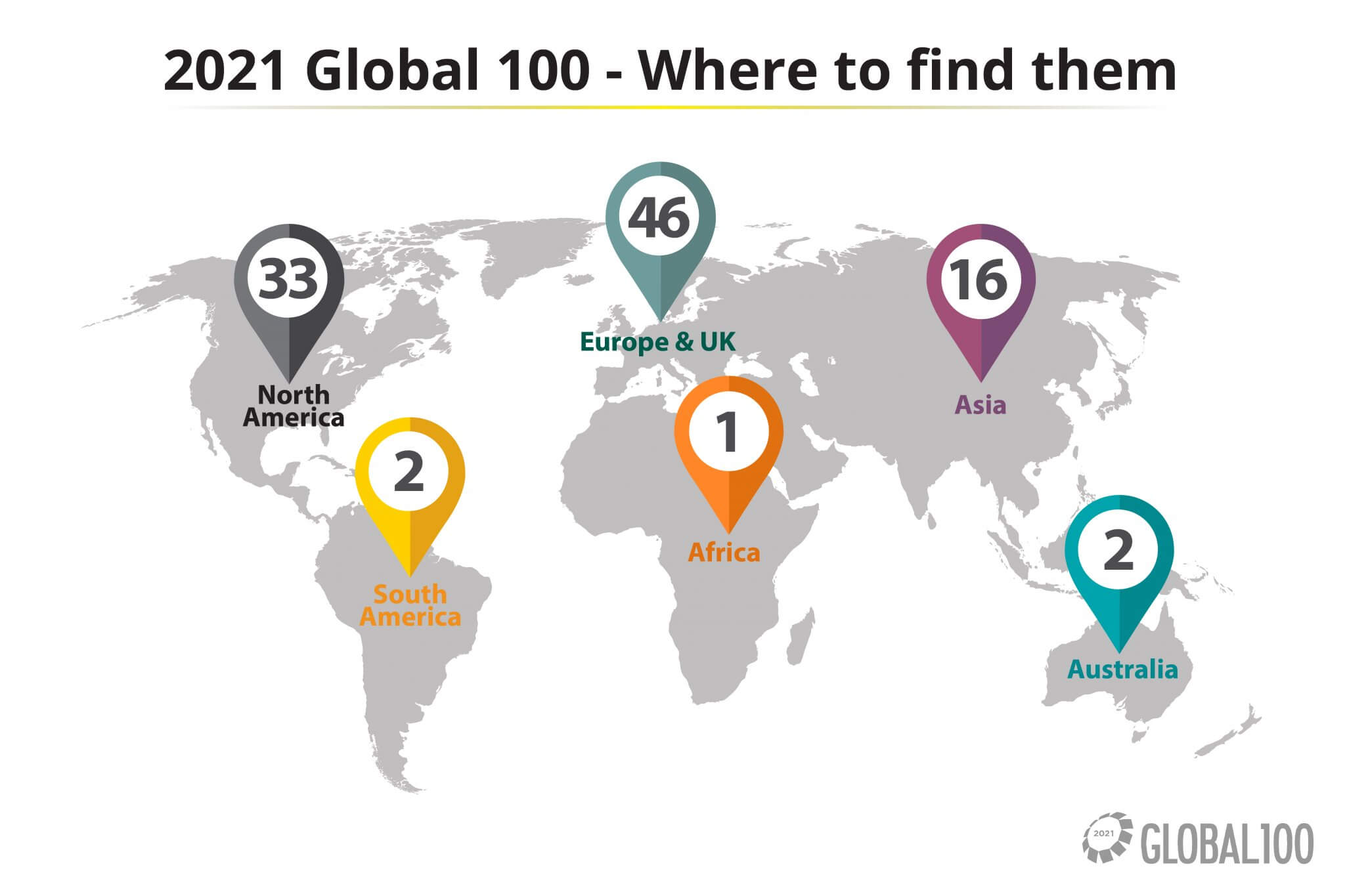 We are going to go through the first five entries on Corporate Knights' 2021 Global 100. You can check out the rest of the list here.
Schneider Electric, France
Because of its strong performance across all areas of sustainability measured by Corporate Knights, Schneider Electric earn the top spot on 2021's Global 100 list. The French firm, a Fortune Global 500 company, has moved away from high-voltage electrical distribution to smart solutions and data centers to make the world more energy efficient and digital.
Schneider Electric performed within the top quartile for the following KPIs:
Clean revenue
Clean investment
Energy productivity
Carbon productivity
Waste productivity
Safety record
Executive gender diversity
Board racial diversity
With a focus on switching to clean energy, Schneider Electric earned 70% of its revenue from sustainable sources, with plans to increase already-substantial investments in sustainable solutions.
Ørsted, Denmark
Ørsted has one of the most remarkable transformation stories of the past decade. Once called Danish Oil and Natural Gas, Ørsted began shifting its focus away from fossil fuels in response to growing concerns about its carbon footprint, turning instead to alternative fuel sources. Ørsted has been particularly active with offshore wind technology, helping reduce the cost of offshore wind by over 60%. For its work toward carbon neutrality, contribution to taxes, and empowerment of women in directorial roles, Ørsted was named the most sustainable company in 2020 by Corporate Knights, and placed second on 2021's list.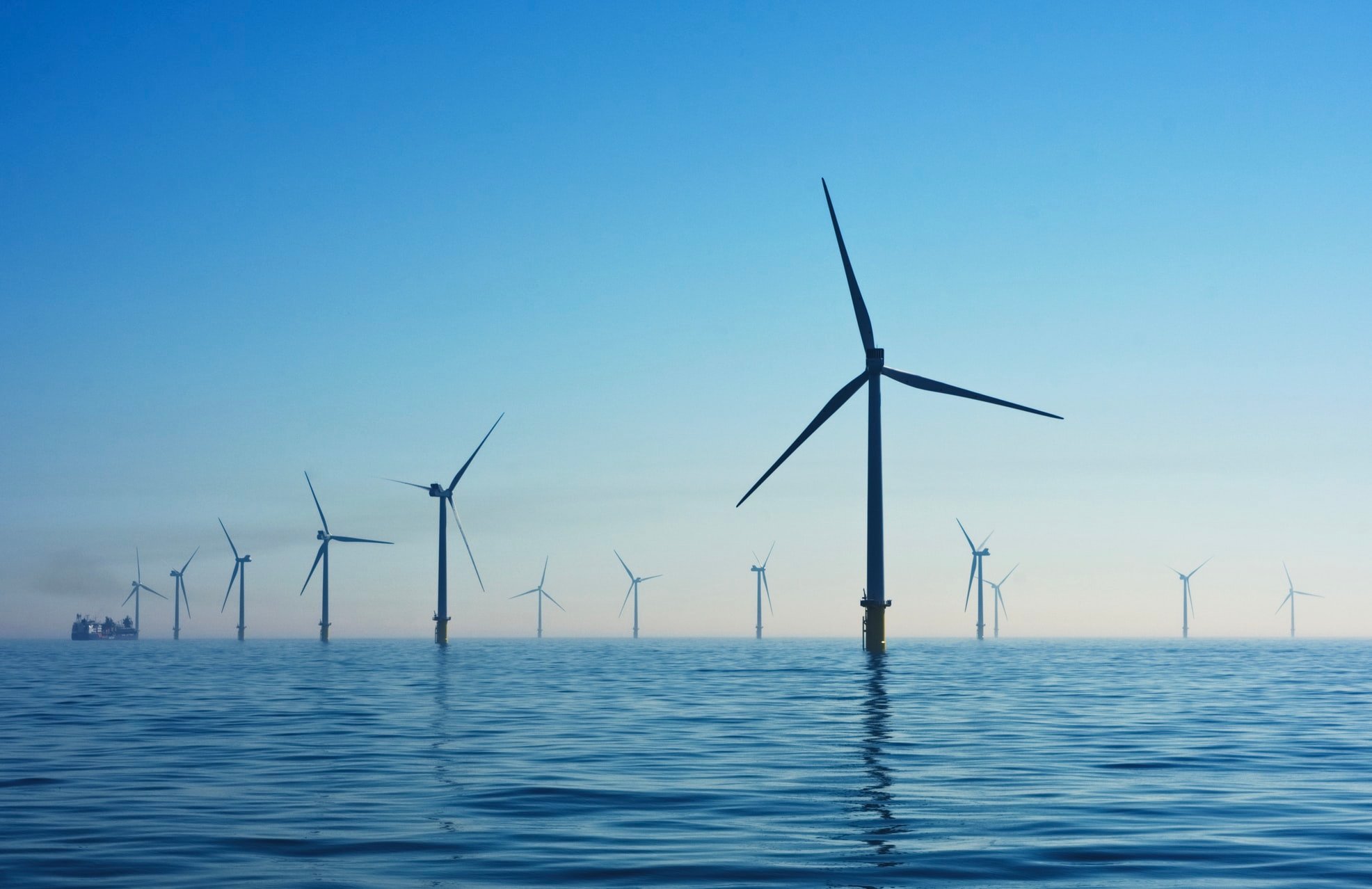 What can we learn from Ørsted? Well, to begin with, we would not expect an energy company to top this list, as about 75% of global emissions comes from fossil fuels, and heat and energy companies make up 25% of the world's total carbon dioxide production. Ørsted proves that even energy companies, which are notoriously harmful to the environment, can make the switch to an environmentally conscious, profitable business. The switch to cleaner fuels can be done in an economically viable way, and the work to switch can really pay off in the long run.
Banco do Brasil (Brazil)
Banco do Brasil, our first entry from South America, was named the world's most sustainable bank in 2020 by Corporate Knights and placed third on their 2021 Global 100 ranking. Banco do Brasil was also added to the Dow Jones Sustainability Index, including it among 24 other banks around the world in a selective group of sustainable companies.
How did Banco do Brasil earn its spot? By allocating over $51.19 billion toward enterprises in the green economy, Banco do Brasil increased investment options that supported inclusiveness, efficiency, and reduced carbon emissions. This displays the potential for the financial sector to engage with sustainability, promoting the growth of green sectors through investment opportunities.
Neste Oyj, Finland
Neste, a Finnish firm, is the world's largest producer of renewable diesel and jet fuel refined from residues and waste. Placing fourth on 2021's Global 100 ranking, 2021 marks the 15th consecutive year that Neste has been included in the Global 100.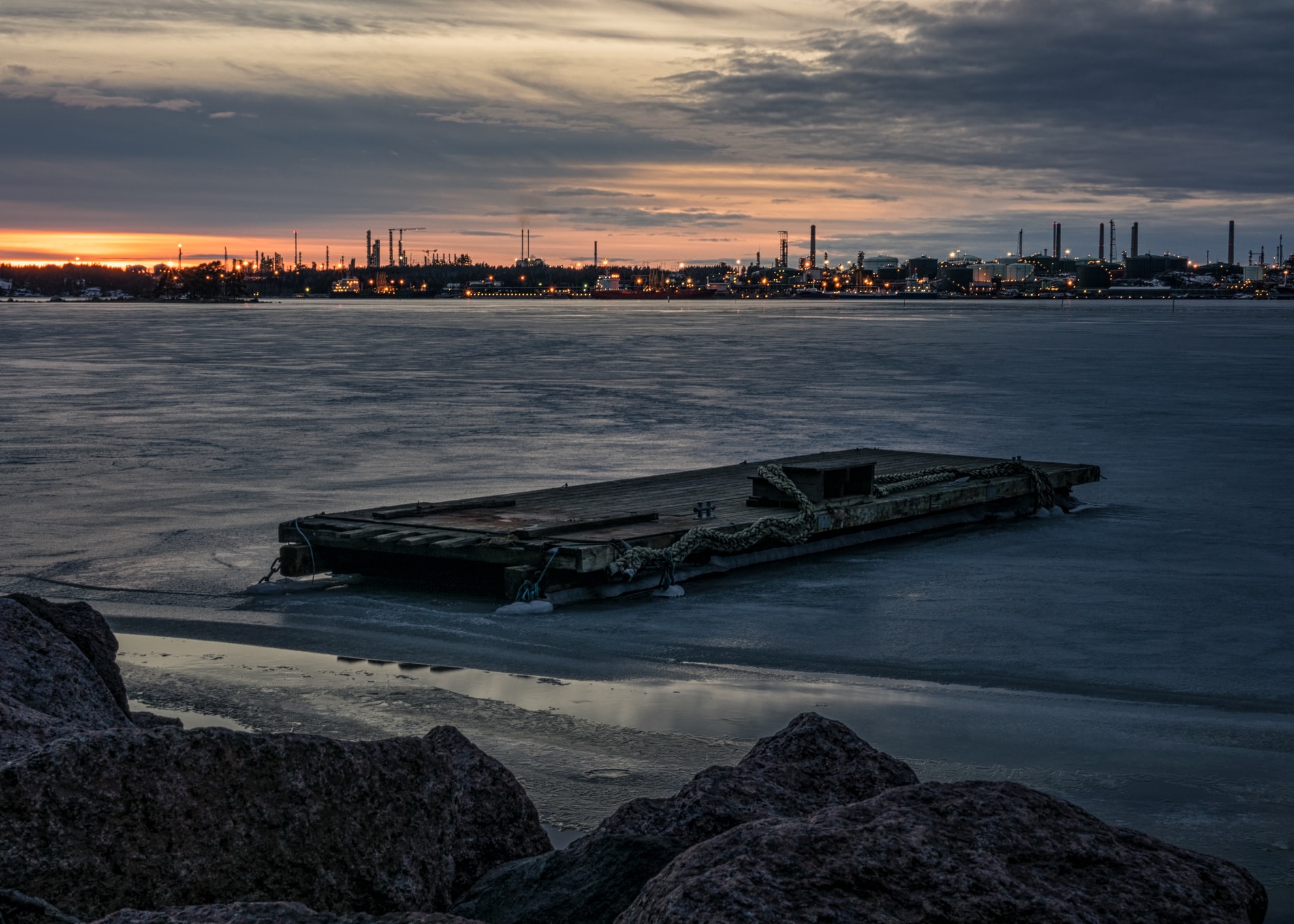 After transitioning from a local oil refiner to a global provider of sustainable, circular solutions, Neste now dabbles in many areas, including:
Providing renewable solutions to the polymers and chemical industries
Helping the aviation industry meet emission reduction targets
Exploring ways to optimize waste plastics and utilize them for new, high-quality products
Neste aims to become the global leader in renewable and circular solutions, enabling their consumers to reduce their GHG emissions by 20 million tons each year by 2030, and reach carbon neutrality by 2035.
Stantec Inc, Canada
Our fifth and final entry takes us to our first company from North America, Stantec. An engineering and design firm, Stantec emphasizes that communities are fundamentally connected to design, and its commitment to sustainability initiatives reflects this principle.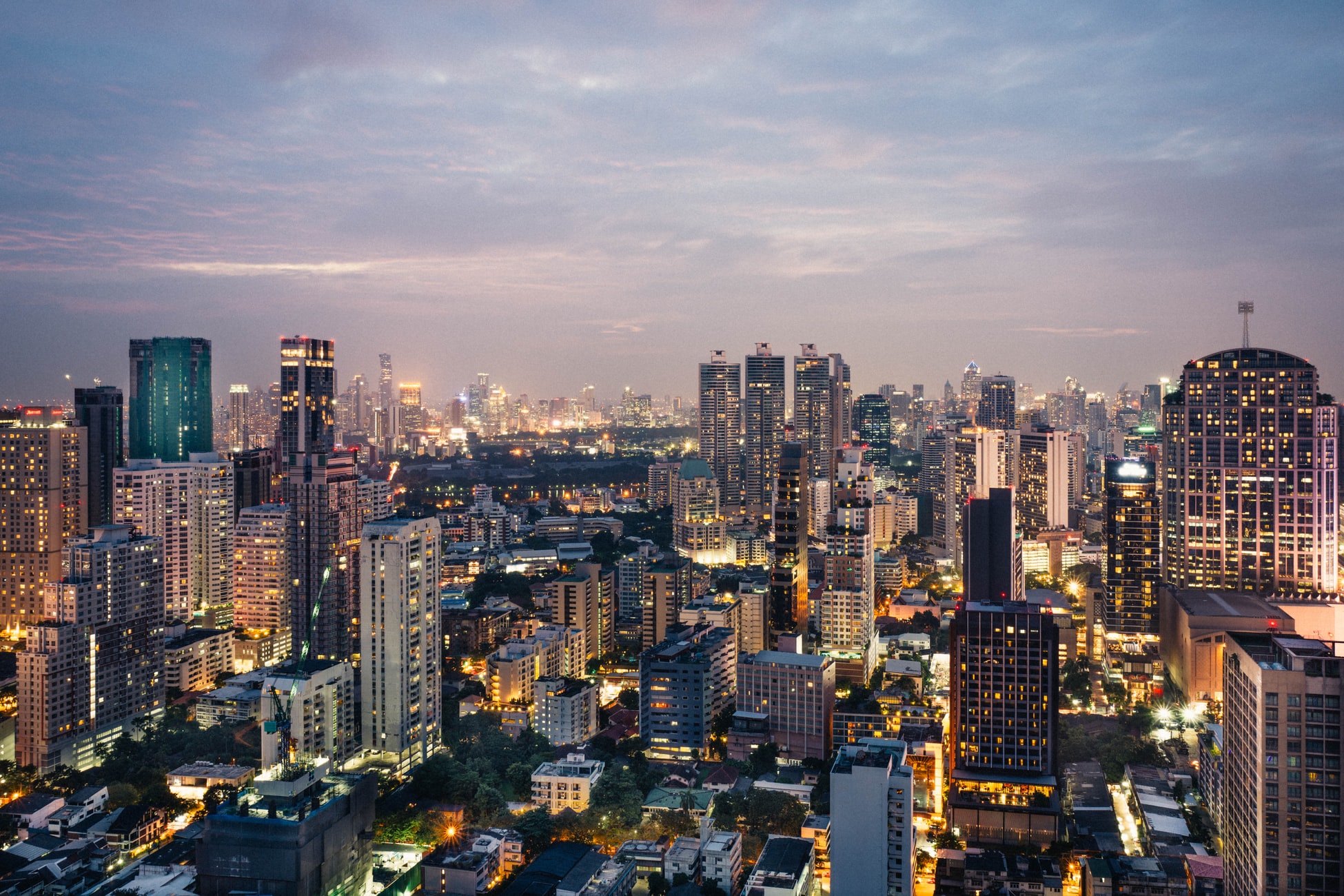 In Corporate Knights' analysis, Stantec scored well under several categories, including clean revenue, clean investment, and employee benefits and compensation. Each year, Stantec issues a Sustainability Report, which details progress toward the company's sustainability goals, as well as the United Nations Global Compact and Sustainable Development Goals.
---
Interested in learning more about sustainability and the role that air quality monitoring can play? Read more in our dedicated article: 5 Reasons Fortune 500 Companies Are Installing Commercial Air Quality Monitors in Their Offices