Stay in the loop
Air quality insights and best practices delivered to your inbox every month.
Newsletter
Nestled between Broadway and Fifth Avenue, IWBI global headquarters in New York, NY relocated its office and earned WELL Platinum certification. Complete with an office full of standing desks and greenery, IWBI's NYC headquarters earned over 80 points towards its certification in 2019.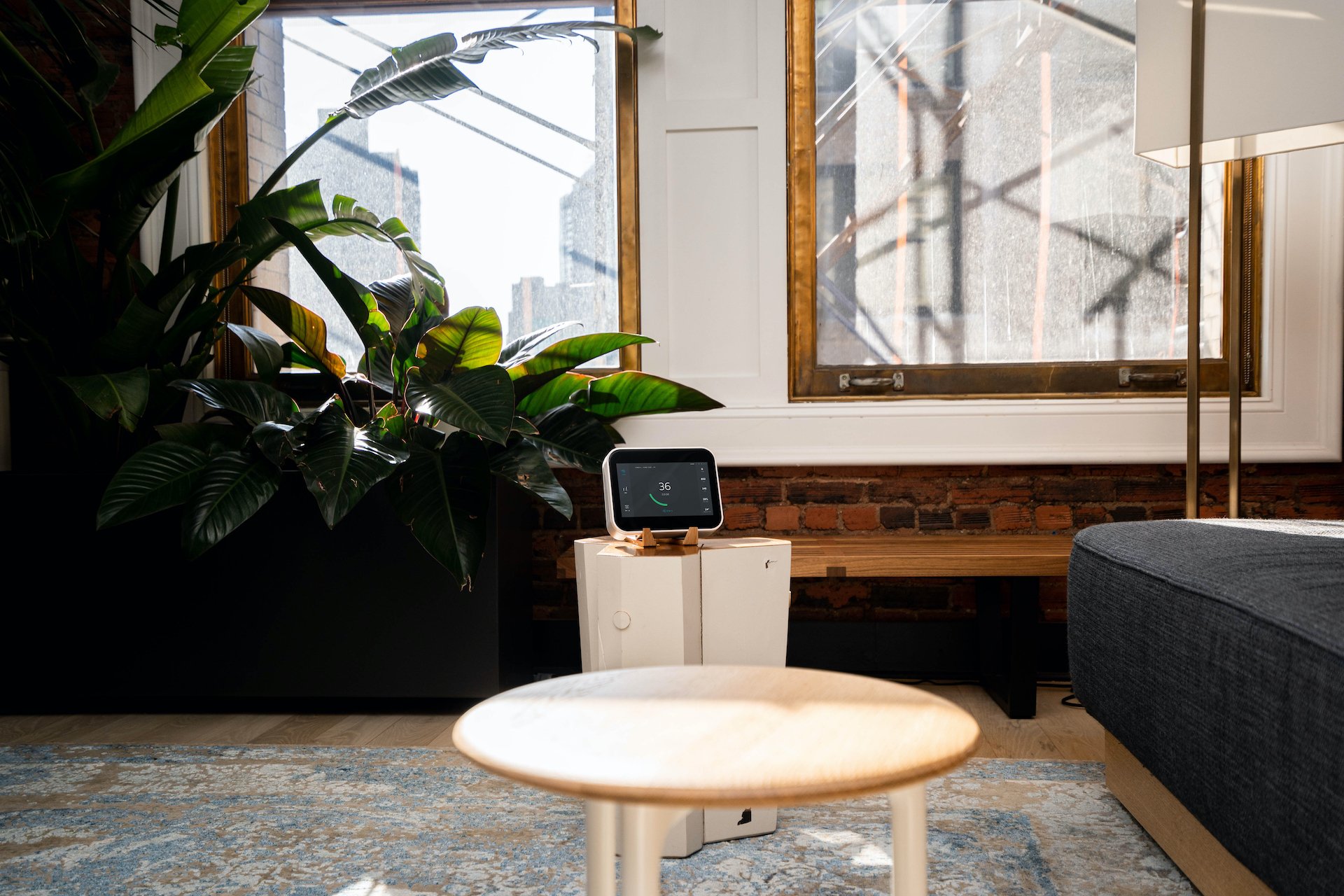 The International WELL Building Institute, also known as IWBI, is leading the global movement to transform our buildings and communities in ways that help people thrive. After six years of research and development, IWBI launched the WELL Building Standard, the premier certification program for buildings, interior spaces, and communities seeking to implement, validate and measure features that support and advance human health and wellness.
This case is unique, as the organization looking for certification is also the organization that created the certification. IWBI was both client and consultant, and like all certified projects, it worked with a third-party firm called Green Business Certification Inc. to receive its assessment.
IWBI's office resides in an aging building along Madison Square Park, originally built in 1913. While the building certainly has historic appeal, the design team COOKFOX had to tackle unique challenges when retrofitting IWBI's office. Namely, the older pipes in the building didn't provide uniform heating in the office, creating pockets of cold and heat and disturbing overall thermal comfort.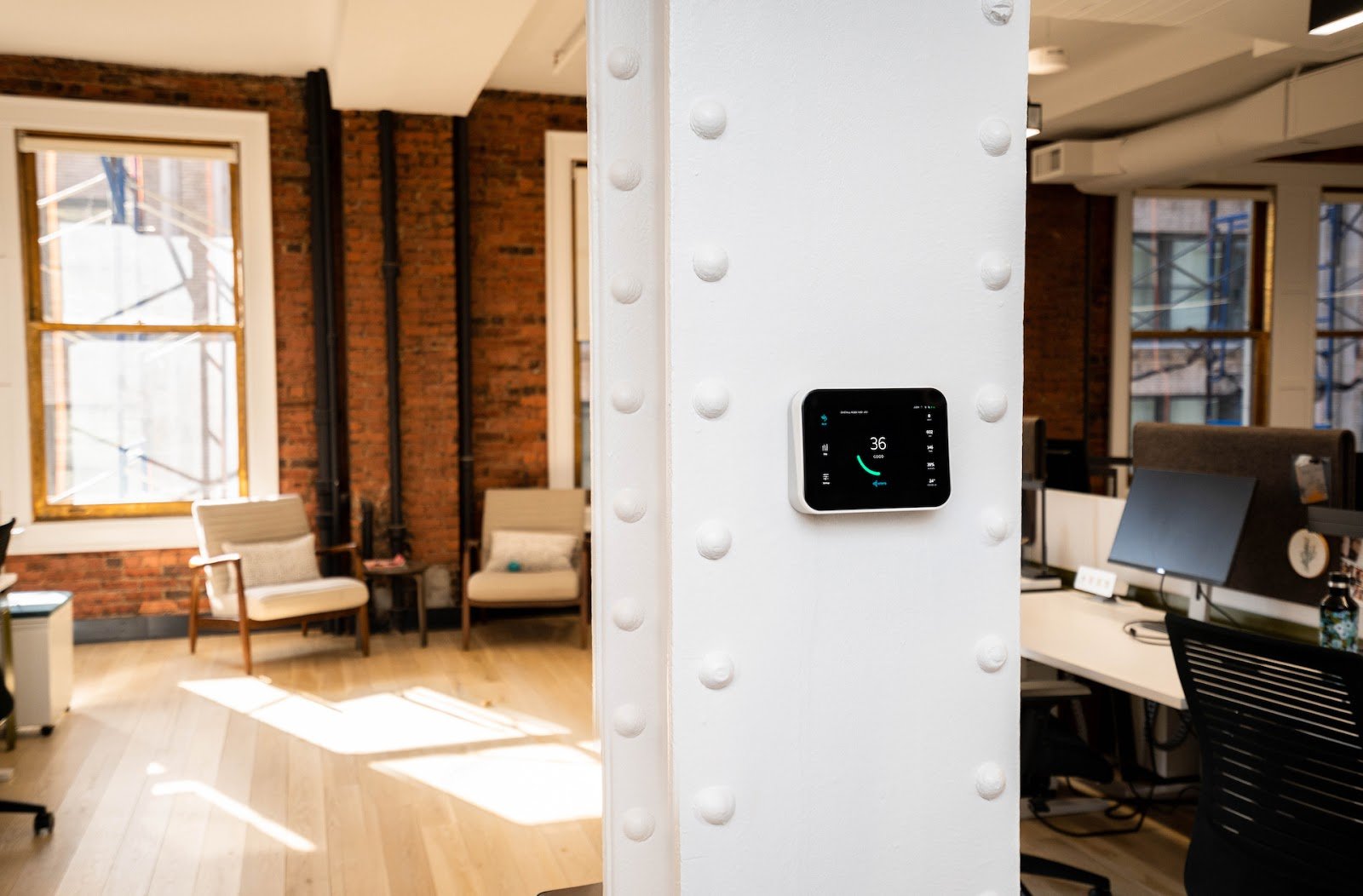 Another difficulty was noise from the foot and vehicle traffic below. The Big Apple certainly has its share of noise, especially in Midtown. The original, copper-paned windows of the IWBI's eighth-floor office were not as soundproof as the occupants would've liked, so the design team created separate conference rooms and individual "phone booths" insulated from outside noise so the employees had somewhere to retreat to and take meetings or phone calls if the sound became an issue.
Among other features, the design team amped up the greenery, placing potted plants throughout the office to help earn points toward certification. The choice of vegetation was not just an aesthetic one; plants are proven to boost mood, reduce stress, and improve overall well-being. Likewise, IWBI invested in standing desks for everyone, a move prompted by a unanimous vote from its employees. IWBI also invested in various operations and policy-based features to help increase their score.
As an essential component of the WELL Building Standard, air quality was another area IWBI looked to optimize. Kaiterra provided four Sensedge units for the 9,068 ft² project, with ongoing monitoring to ensure proper air quality in the office. The Sensedge also enabled IWBI to comply with WELL feature A01 and earn additional points under A08.
On the outset, IWBI hoped to prove that anyone could earn a WELL certification, no matter the particular challenges posed by the project. By obtaining a Platinum rating in an antiquated retrofit building, IWBI certainly showed that the WELL Building Standard is flexible enough to apply to a range of projects, unrestricted by age, budget, or scope.
---
To learn more about this project and what role Kaiterra's Sensedge played in it, reach out to our team below: