We are proud to announce that the Sensedge was awarded 2019's "Innovative Product of the Year" by the Sensors Expo & Conference. Recognized in the category of Smart Cities, the Sensedge was acknowledged for its innovative design and approach to IAQ monitoring. Specifically, the Sensedge is the first indoor air quality monitor developed with the RESET Air Standard and Certification in mind.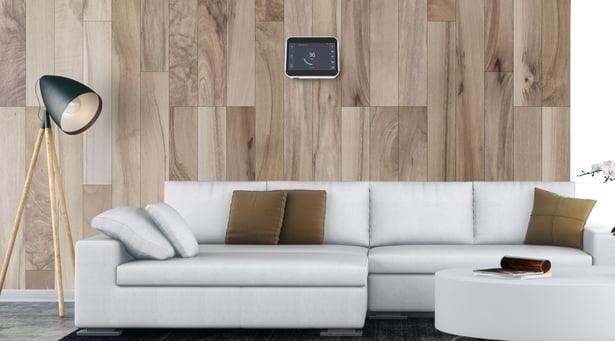 Sensors Expo & Conference is one of the largest meetings of innovators and engineers in the world. Focusing on sensors, connectivity, and IoT, Sensors Expo & Conference puts the latest cutting-edge sensor technology on display and explores future possibilities in the field. Winners of the awards, like the Sensedge, represent the ingenuity and advancements in the real-world application of air quality sensors.
The Sensedge was developed with architects, building developers, and accredited professionals in order to meet their IAQ monitoring needs. As a RESET-certified monitor, the Sensedge ensures occupant health and wellness by measuring:
PM2.5
TVOCs
Carbon dioxide
Temperature
Humidity
The visual touchscreen display enables users to intuitively view their data and spot trends in the air quality of the building. This data can then be used to eliminate sources of air pollution and inform choices regarding the construction and operation of the building.
Furthermore, one of the most considerable advantages the Sensedge has over others of its kind is its modular design. With Sensedge modules, there is no need to send the monitor off for recalibration. The Sensedge can use swappable modules to measure different air quality parameters while simultaneously avoiding the need for costly recalibration processes and maintenance.
Real-time air quality information is critical in ensuring healthy IAQ, as well as securing a RESET Air Certification. With its connectivity to BACnet/IP and other automation systems, the Sensedge can fully maximize the utility of your equipment and save energy over the long run.
Learn how you can ensure a healthy working environment for your employees with a risk-free demo: